Imagine a world where your local business appears right at the top of Google search results, attracting new customers every day. Sounds like a dream, right? Well, the key to turning this dream into reality lies in optimizing your Google Business Profile (GBP).
In this ultimate Google Business Profile checklist for 2023, we'll guide you through the essential steps to boost your online visibility and stay ahead of the competition. Are you ready to unlock the full potential of your business and make it the talk of the town?
Short Summary
Claim and optimize your Google Business Profile to skyrocket SEO success!

Accurately describe the business location, hours & contact info for the best customer experience.

Leverage reviews, photos/videos & frequent posts to stay ahead of local competitors!
Why Google Business Profile Matters

So, why is Google Business Profile such a big deal for local businesses? The answer is simple: it's the driving force behind local business search results on:
Google search

Maps

Google Assistant (voice search)

And more
By optimizing your GBP, you're giving your business the best chance to be found by potential local customers on Google's local search.
Our comprehensive Google My Business Optimization Checklist is your surefire way to succeed in the world of local search. From choosing the right business name and categories to crafting an engaging business description and leveraging reviews, we've got you covered. It's time to buckle up and embark on a journey toward local SEO stardom!
Eligibility Criteria for Google Business Profile Listing
First things first, let's talk about the eligibility criteria for a Google Business Profile listing. To be eligible, your business must have a physical location, like a storefront or office. Unfortunately, online businesses without a physical location are not eligible for a GBP listing. However, you can still monitor your online business performance using other tools and platforms, such as Google Analytics or a business dashboard.
If you don't have a physical location but still want to appear on Google Maps, there's a solution: simply leave the address part blank. This way, your business can still show up on Google Maps without revealing the exact location. Also, when choosing primary and secondary categories for your GBP, remember that Google provides a recommended list to pick from.
Step-by-Step Guide to Creating and Verifying Your Google Business Profile
Now that you know the eligibility criteria, let's dive into the step-by-step guide for creating, claiming, and verifying your Google Business Profile listing. From claiming or creating a listing to managing user access, we'll walk you through the process to ensure accurate information and proper setup of your google business profile account.
Let's get started!
Claiming or Creating a Listing
Before you can optimize your listing, you need to claim or create it. To do this, first, make sure that your business qualifies for a Google Business Profile listing. If it doesn't, you won't be able to create a listing. To claim or create a listing, simply search for your business on Google and request control of the listing. You might receive approval, denial, or no response at all.
Once you've claimed or created your listing, the next step is to verify it and then optimize it.
Verification Process
Verification is essential to confirm that your business information is accurate and that you're the rightful owner. The most common method of verification is by postcard. However, you can also choose from other methods such as:
Email

Phone number

Video

The Search Console if you already have a website
Keep in mind that if you don't verify your GBP listing, it won't show up in search results, or it'll have limited visibility. So, it's essential to complete the verification process to make the most out of your GBP listing.
Managing User Access
Once your listing is verified, it's crucial to manage user access to your GBP listing. Here's how you can do it:
Claim your Google My Business listing and sign in.

Head to the main menu and select the "users" option.

Click on the add user icon in the top right-hand corner.
This allows you to invite people to own or manage individual locations, but remember that there can only be one primary owner. Managers have most of the capabilities of an owner but can't add or remove users or remove business profiles.
Optimizing Your Google Business Profile Listing

Now that your listing is created, claimed, and verified, it's time to optimize it for maximum visibility and performance. In this section, we'll discuss key optimization strategies such as:
Selecting the right business name

Choosing relevant categories

Accurately specifying your location

Defining your service areas
Let's dive in!
Choosing the Right Business Name and Categories
When it comes to choosing the right business name for your GBP listing, accuracy is key. Avoid being overly creative or making misleading statements, like "Cindy's hair salon – the best haircuts ever," as this could lead to your listing being removed.
To improve your local search rankings and visibility, it's essential to select relevant primary and secondary categories for your business. Remember, you can choose one primary category and up to nine additional categories for your business on GBP.
Accurate Business Location and Service Areas
Ensuring your business location and service areas are accurate is crucial for providing a better customer experience and improving your search performance. Include the full mailing address, even if it's not the prettiest sight.
If your business is a service area business (SAB), you don't need to reveal your exact location. Instead, provide a general service area to ensure customers can find you without disclosing your specific whereabouts.
Setting Up Business Hours and Contact Information
Setting up accurate business hours and contact information is crucial for providing customers with reliable information about your business. To update your regular business hours and special holiday hours, follow these steps.
Sign in to your Google My Business account.

Head to the "Info" section.

Click on "Hours."

Make the necessary changes.

Don't forget to save your changes!
Providing your business's phone number, website, and email address is also essential for a GBP listing.
Enhancing Your Google Business Profile with Compelling Content
Your Google Business Profile is an essential tool for attracting customers, but to truly stand out, you need to enhance it with engaging content. In this section, we'll discuss crafting a compelling business description, uploading high-quality photos and videos, and utilizing posts and updates to keep customers informed and engaged.
When crafting a business description, it's important to include key information such as the type of business.
Crafting an Engaging Business Description
An engaging business description can make all the difference when it comes to capturing the attention of potential customers. Your description should be a short, 750-character paragraph that provides essential information about your business. Be specific and highlight the unique qualities that set your business apart from the competition.
Remember, your business description is your chance to showcase your business's unique selling points and make a lasting impression on potential customers.
Uploading High-Quality Photos and Videos
High-quality photos and videos are crucial for showcasing your business, products, and services, and improving customer engagement. To make your business look its best, use high-resolution, square format images with a file size between 10 KB and 5 MB. Videos should be up to 30 seconds long and have a maximum size of 75 MB, with a resolution of 720p or higher.
Remember, businesses with photos get 42% more directions requests and 35% more clicks to their websites than those without photos.
Utilizing Posts and Updates
Regularly posting updates and news on your GBP is essential for keeping customers informed and engaged with your business. You can share various types of posts, such as offers, updates, and events, to keep your content fresh and relevant. Avoid prohibited and restricted content, "phone stuffing," and gimmicky characters when creating posts and updates.
By staying active and sharing eye-catching content on your GBP, you'll keep customers coming back for more.
Leveraging Reviews and Customer Feedback
Leveraging reviews and customer feedback is essential for GBP optimization. Nearly everyone reads reviews before making a purchase, so it's crucial to showcase positive feedback on your listing. Respond regularly to reviews, both positive and negative, to show that you care about your customers' experiences and are actively working to improve your business.
Encourage more feedback by making it easy for customers to leave a review with just a few clicks of a short link provided by GBP. By staying on top of reviews and customer feedback, you'll improve your online reputation and attract more business.
Maximizing Exposure with Additional Features
To maximize exposure and attract more customers, utilize additional features on GBP, such as:
Attributes: Highlight unique features and services that make your business stand out.

Products: Show off your products with Carousels to make the most of the listing space and get searchers to your product pages quickly.

Services: Showcase the services your business offers to attract customers.

Messaging: Use messaging features to communicate directly with potential customers and provide them with the information they need.
For certain industry types, GBP offers specific features like a "Reserve a Table" button for restaurants or the GrubHub order feature. Activate the GBP messaging feature to make it easy for customers to get in touch with your business directly from the mobile GBP app.
Monitoring and Measuring Your Google Business Profile Performance
Monitoring and measuring the performance of your GBP is crucial for making data-driven decisions and maximizing your optimization efforts. Use Google My Business Insights to access valuable analytics, such as the Searches report and the Performance report, to understand how searchers took action on your listing.
By analyzing your GBP performance, you can identify areas for improvement and make strategic adjustments to your listing to boost your local search and local rankings.
Staying Ahead of Local Competitors
To stay ahead of local competitors, regularly audit their GBP listings and implement effective strategies to outperform them. Conduct branded searches for each competitor to uncover their branded SERP and Reviews from the web feature on their GBP. Implement tactics like adding specific attributes to your listing or collecting more reviews from other sites to improve your local search rankings.
By keeping tabs on the competition and taking steps to outshine them, you can stay one step ahead of your local rivals.
Maintaining and Updating Your Google Business Profile
For long-term success, it's essential to maintain and update your GBP regularly. This includes updating business information, photos, and posts to ensure that your listing remains fresh and relevant.
To manage and update your listing, access your GBP directly on Google and make necessary changes to your business information, hours, and website. By keeping your GBP up to date, you'll provide customers with the most accurate and reliable information about your business, improving their overall experience.
Summary
In conclusion, a well-optimized Google Business Profile is the key to unlocking the full potential of your local business. By following our ultimate GBP optimization checklist for 2023, you'll improve your online visibility, attract more customers, and stay ahead of the competition. From creating and verifying your listing to leveraging reviews and customer feedback, every step in the process is essential for achieving long-term success in the world of local search.
So, are you ready to transform your local business and make it the talk of the town? With the right strategies and a little bit of effort, your Google Business Profile can be the driving force behind your online success. It's time to take the plunge and optimize your GBP for a brighter and more profitable future!
Frequently Asked Questions
What do you need for Google Business Profile?
Creating a Google Business Profile is easy and free, just make sure your business meets the requirements such as having in-person contact with customers during stated hours.
The profile gives you a great opportunity to increase visibility across Google services with details and photos of your business.
What is Google Business Profile details?
Google Business Profile is an excellent feature offered by Google that lets businesses create an online listing and make it easy for customers to include their business name, address, phone number, hours of operation, photos, and more. With this tool, you can maintain accurate information about your business online, tell Google your hours, website, phone number, and location, as well as use Google Maps and Search to stay up-to-date with your online presence.
Google Business Profile is a great way to ensure that customers can easily find your business online. It also helps you keep your business information up-to-date and accurate, so customers can trust that they are getting the most accurate information about your business. With this tool, you can also use Google Maps.
How do I audit my Google Business Profile?
To audit your Google Business Profile, navigate to the Location sidebar menu and select 'GBP Audit.' Then click on the green 'Monitor Google Business Profile Audit' button to set up a report for monitoring and benchmarking.
Easy peasy!
How do I create or claim my Google Business Profile listing?
Claiming control of your Google Business Profile listing is easy – just search for your business on Google and request control.
Then, verify and optimize it for maximum visibility!
What's the importance of choosing the right business name and categories for my GBP?
Choosing the right business name and categories is essential to your local search visibility and success. Don't miss out on potential customers!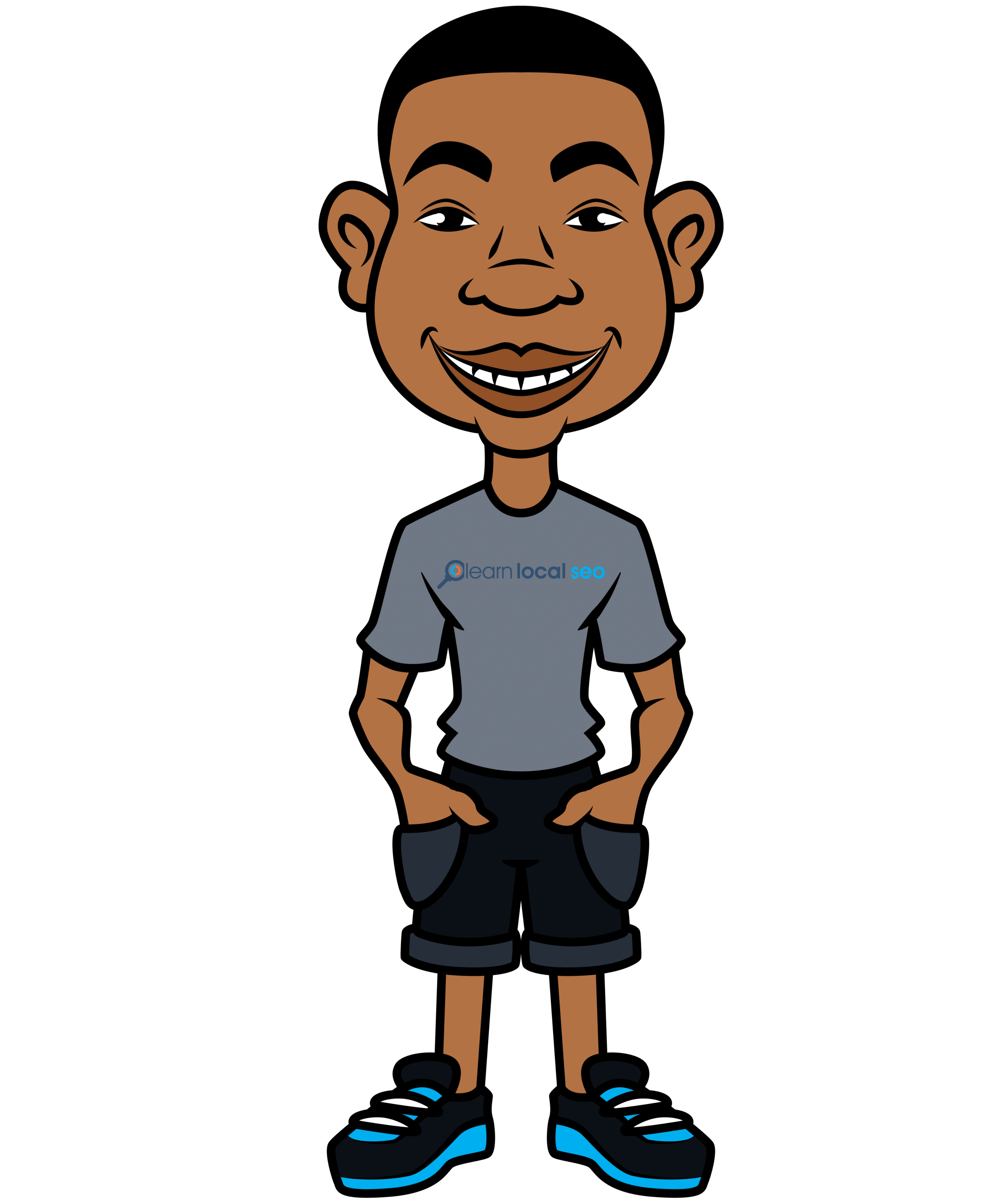 Antoine is a Local Seo expert that has personally optimized over 5,000 Google My Business listings.  With over 15 years of experience he has created the 3F Flywheel Formula for local businesses.  Antoine has worked as a Local Seo Director for one of the largest Fortune 500 digital marketing agencies. Before Antoine was in digital marketing he played professional baseball for the Chicago Cubs.  Antoine lives in southern California and writes about local seo on his blog. LearnLocalSeo.com