Small business owners. Are you frustrated with all the online software and tools you need to run your brick-and-mortar business?
Let's face it you didn't become a doctor, lawyer, plumber, or personal trainer to find out you needed to become a professional digital marketer to be successful in your business or practice.
Learning all this digital marketing stuff is a full-time job. Between social media, emails, SEO, content marketing, and your website, it's impossible to stay on top of it all.
There is a solution to all this madness. A true all-in-one product that is so much more than a sales funnel builder that will help small businesses run their business. Today everyone needs an online business presence. Once this system is set up, this product will work in the background so you can get back to doing what you do well.
In this Kartra Review article, you'll learn the 20 reasons I recommend Karta for small businesses. In the end I will give you Kartra Pricing and you will understand why this software is more than a sales funnel builder, it is a total marketing automation platform. If you are looking for a website builder for your business check out Strikingly.
Kartra Review 2022: 20 reasons why Kartra is the best for small businesses.
#1Kartra Tracks Everything
Tracking. Yes, I will start with tracking first because tracking is always an afterthought and most small businesses and even some professional digital marketers think tracking happens automatically online in their marketing campaign.
Well, tracking doesn't happen automatically online unless you set it up first. Kartra tracking becomes very easy. Kartra has the best tracking I have ever seen in my life. Since Kartra has everything you need under one roof, you can track everything.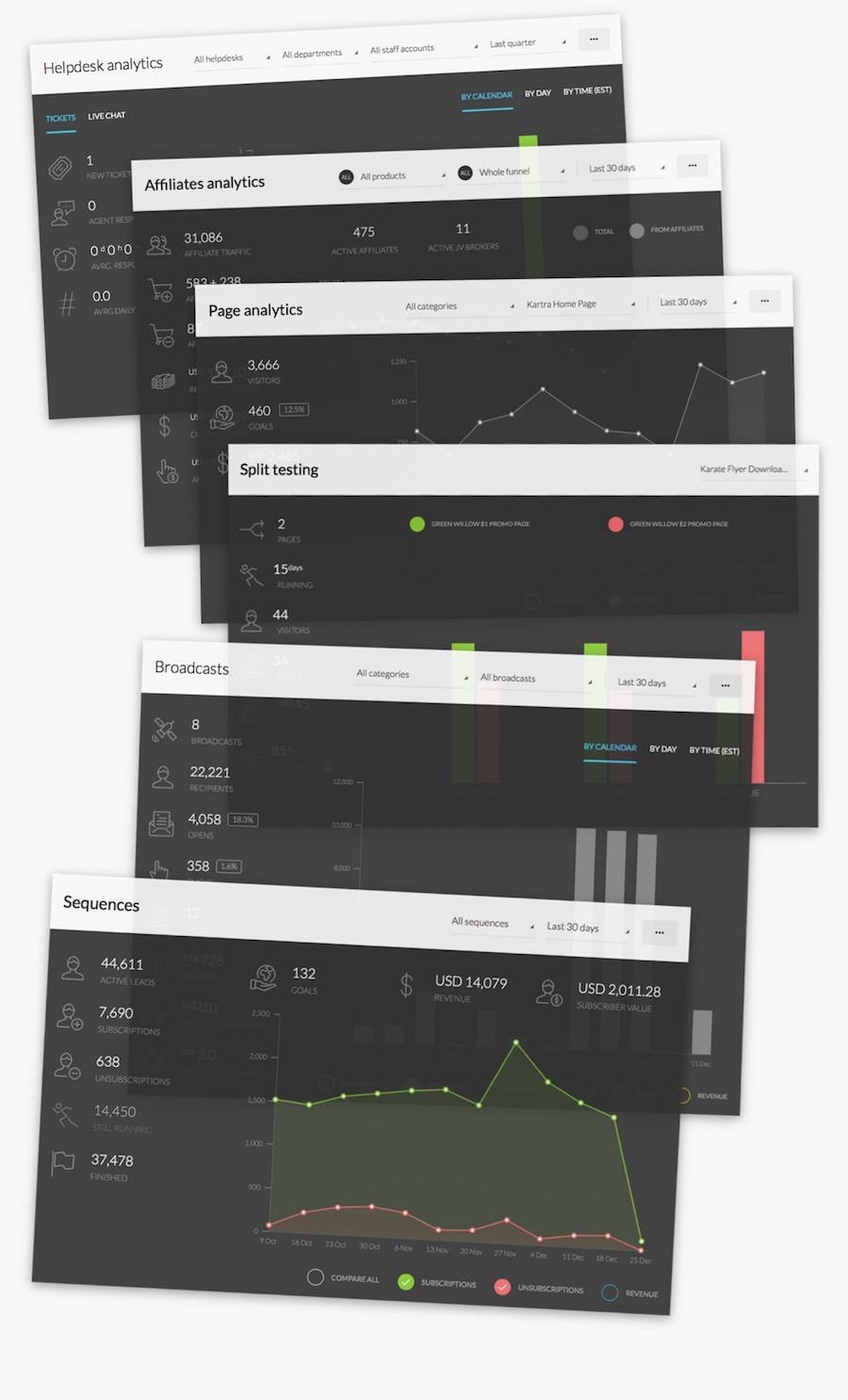 Karta has its own tracking and tagging system. When someone lands on your website or fills out a form, you know every move they make. You can log in real-time to see the activity of your website and see if your marketing works or not.
I am not saying you shouldn't have Google Analytics installed on your website, but I find myself more and more just checking Kartra Stats instead of logging into Google Analytics.
#2 You can do it all by yourself with Kartra
You can do this yourself. If you are a small business owner, you are probably on a tight budget. Kartra is the only piece of software you need. All you need to do is master Kartra instead of 8 or 9 different pieces of software.
You can train your team to manage it. I could never tell a business owner to learn 8 or 9 pieces of software you have a business to run.
With Kartra everything is under one roof and you can master the software quickly.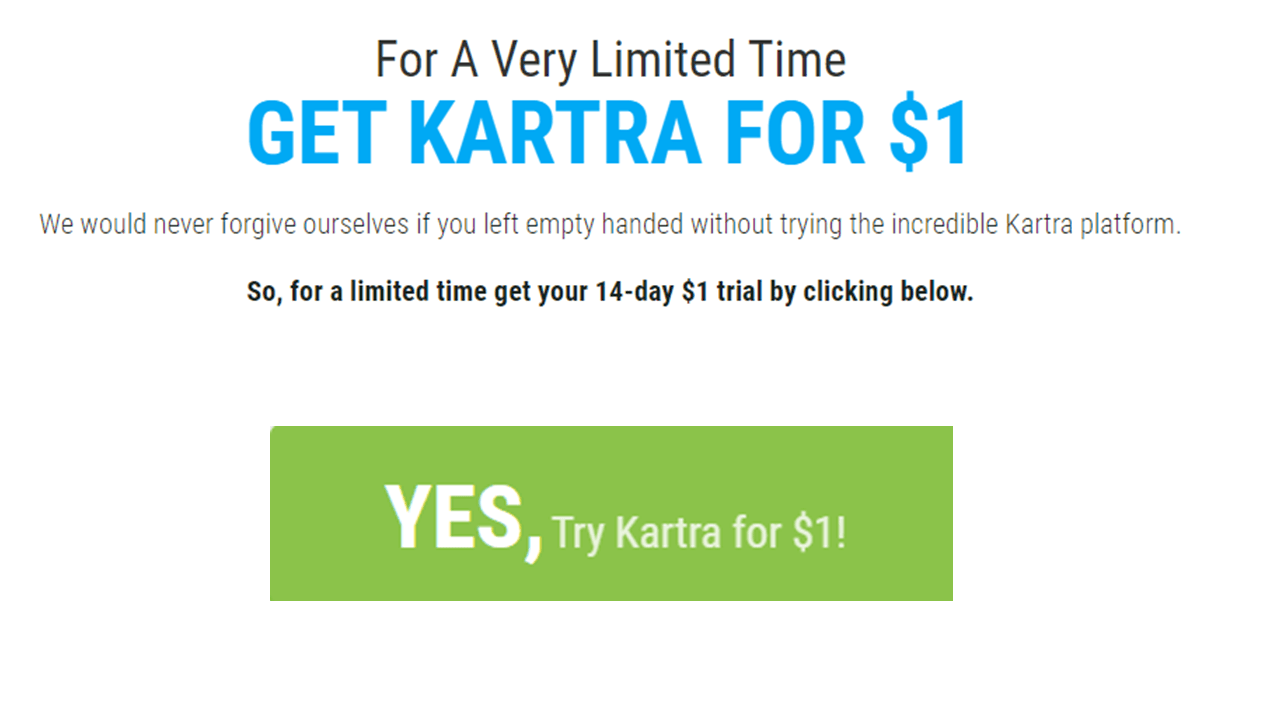 #3 Kartra Review: You don't need to be a designer
No need to be a designer. If you don't want to hire a designer or have no design skills, that is fine.
I suck at designing pages, and my pages come out clean and beautiful because the templates are already gorgeous.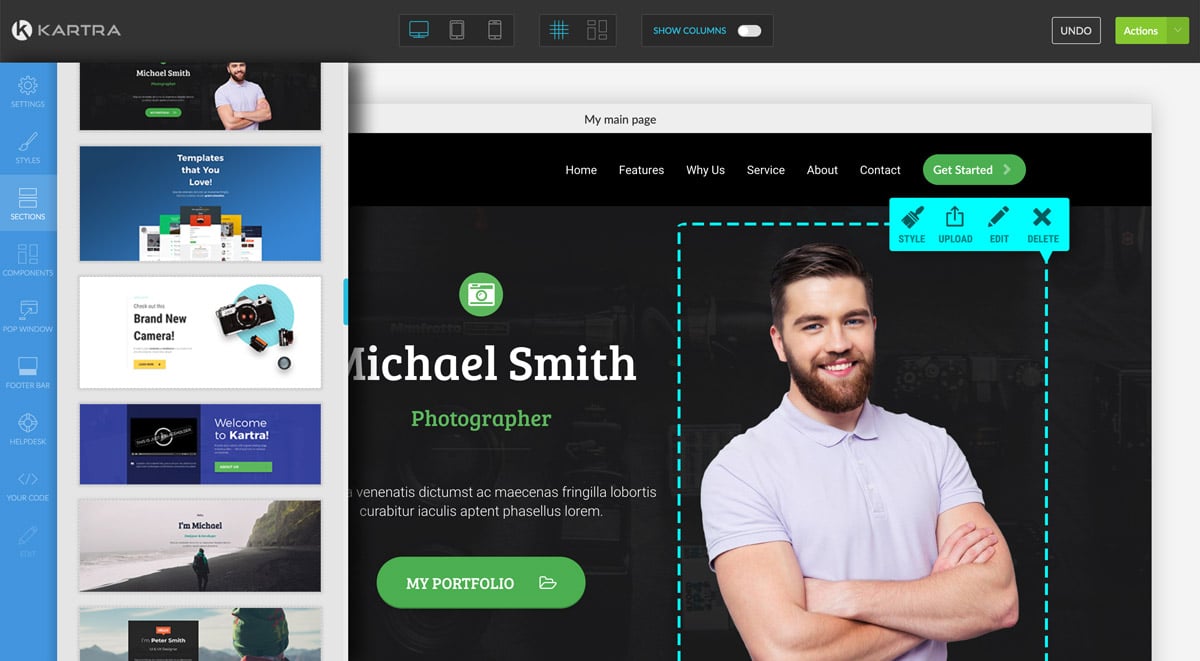 All you do is add your branding colors, and that is it. Kartra pages are drag and drop. You don't need to be a programmer to create pages. If you can send email, you can create amazing things in Kartra.
#4 Payal and Stripe work perfectly!
Paypal and Stripe are seamless. You can automate both Paypal and stripe. Paypal doesn't play well with most websites and the tracking is broken usually.
With Kartra you are still able to track everything when someone makes a purchase with Paypal. The ability to use Paypal in your business is so powerful because people don't need to have their credit cards on them to make purchases.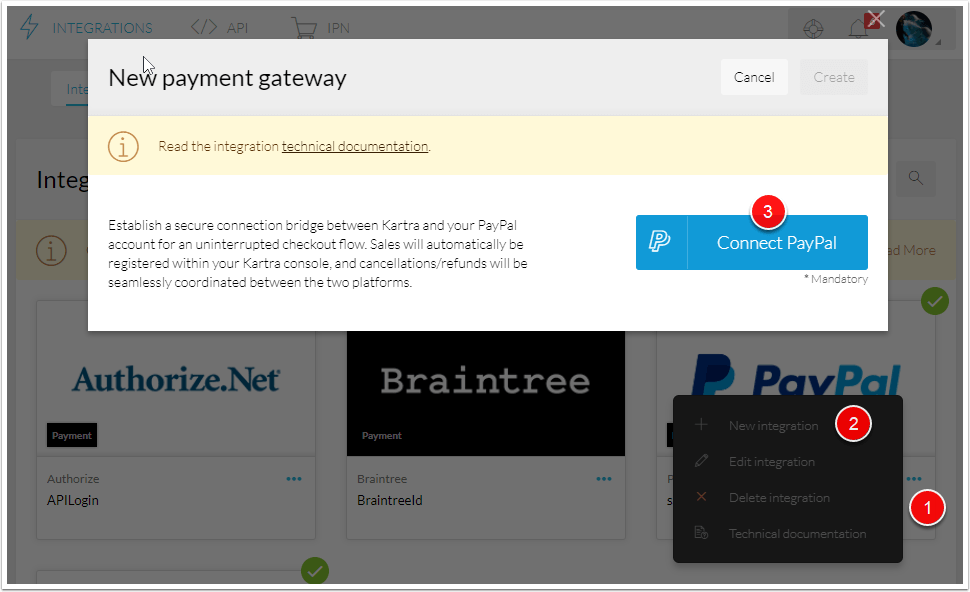 If they know their Paypal log in, they can continue to make the purchase. This will increase conversions.
Also, Paypal has 6 months of no interest financing if paid in full in six months. This is a great option to give your customers when it's time to purchase.
#5 Kartra's Amazing Email Deliverability
Email deliverability. Every small business needs to grow its email list. Kartra is great at getting email delivered in the primary box in Gmail. You have to get your emails to land in the primary box for people to see them.
Kartra takes care of all of this. If you are uploading your email list to Kartra for the first time it goes through 4 email list cleaning companies. This will clean up your email list and kick out all the bad emails before your list is uploaded.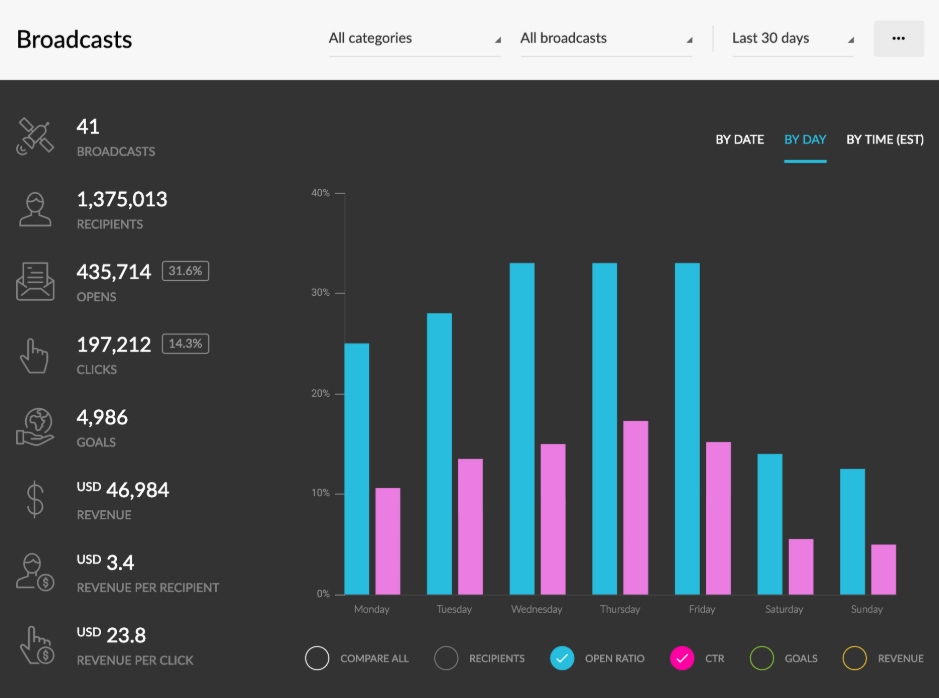 A lot of other technical stuff is done as well before your list is actually uploaded. This happens behind the scenes from Kartra and it's all automated. With other services, you have to do all this stuff by yourself or hire someone.
Most people don't even know they should do this with their email list. Kartra takes care of everything. Seamless.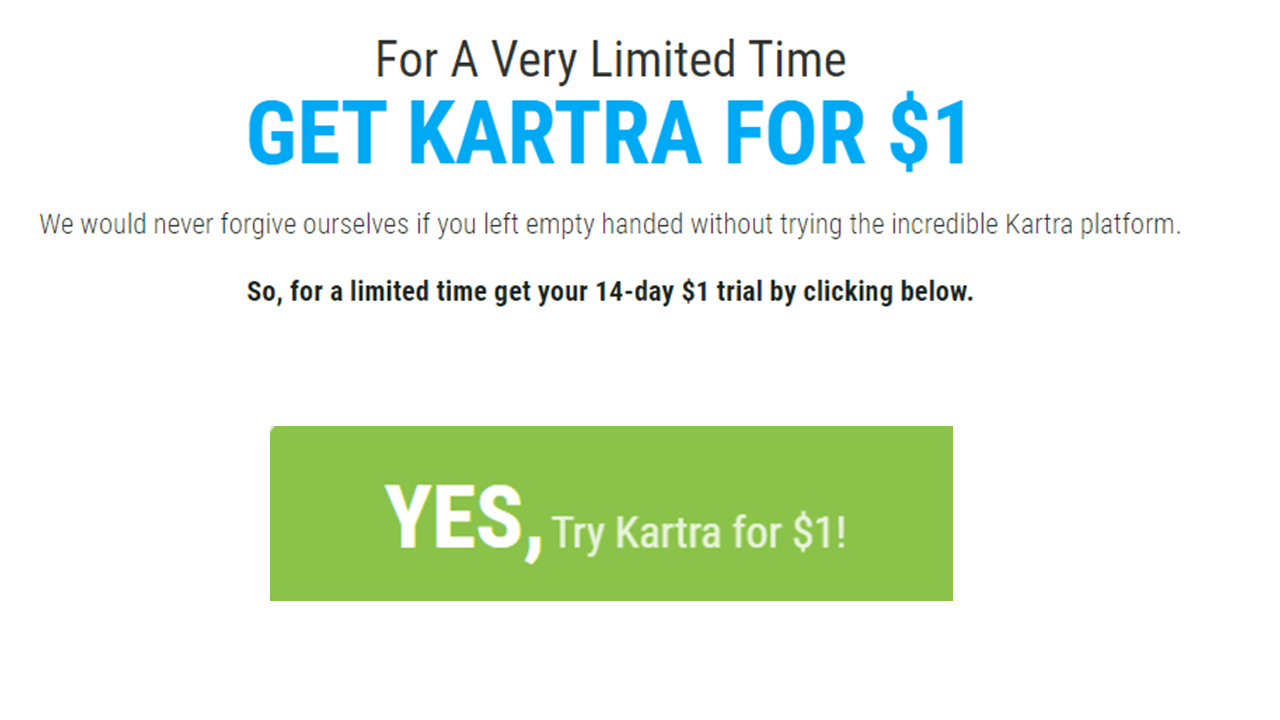 #6

Multiple Calendar Options?
Multiple Calendar options for Gyms Coachings clinics, etc. If you have multiple team members your calendar can have multiple calendars for each person.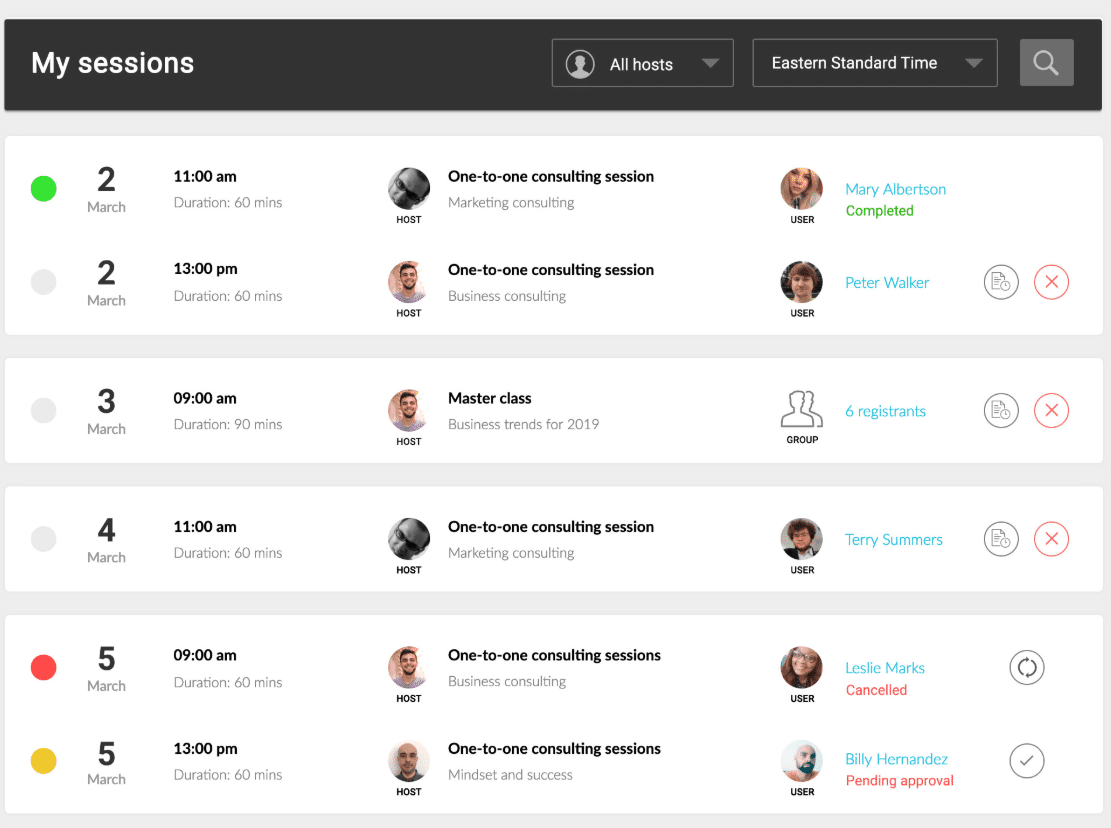 It has a live calendar booking. It can also show event dates on your calendar and your customer can click on those dates and sign up or make a purchase on those exact dates.
#7 Active Community
Kartra has the most active Facebook community I have ever seen. If you have any questions or problems, just post them in the Facebook group and you will get answers.
The Kartra team also has a suggestion box. If you have an idea to add a new feature or any way to make the software better the suggestion box is the place to do that. Kartra also has a Trello board you can follow that shows the new features that are being implemented. I can't tell how many times the Kartra team has implemented things that the group has asked for. The team really listens.
For example, Kartra is updating its calendar based on feedback from its customers in the group. And I mean major upgrades. Kartra's calendar will compete with any calendar software company out there. And this is all included in your monthly or yearly subscription.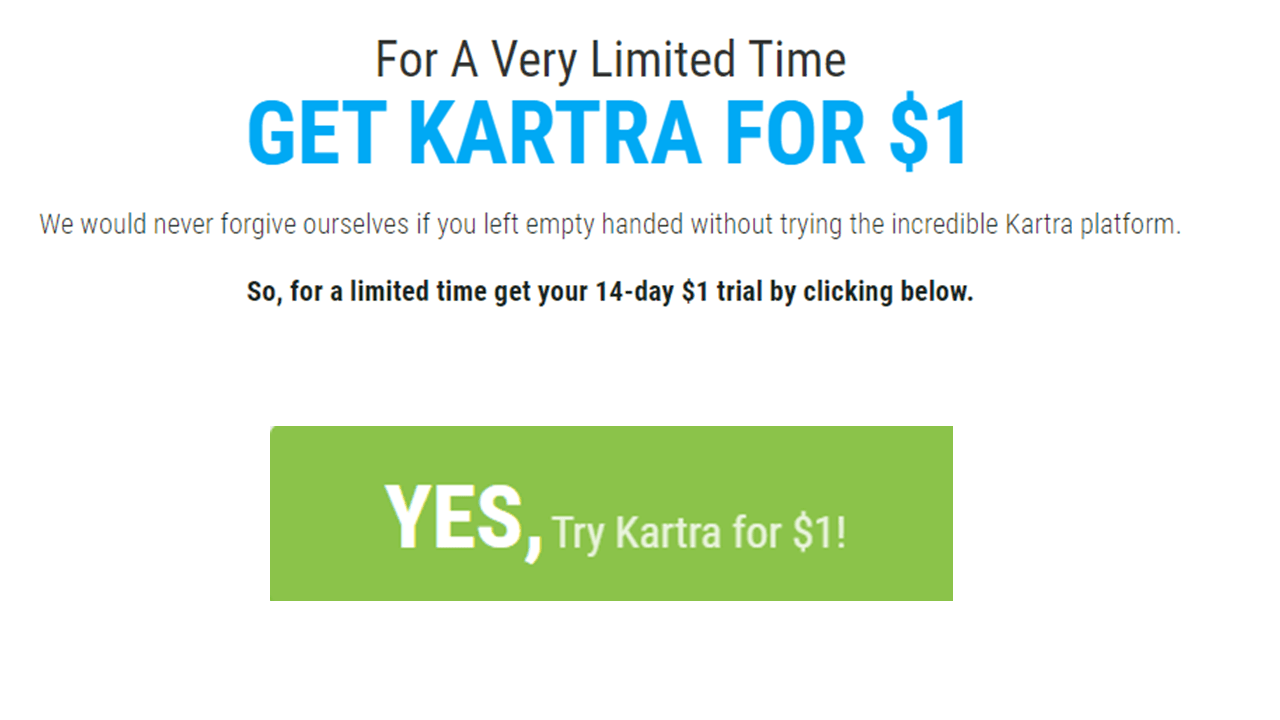 #8 Kartra replaces all these tools
Kartra is an all-in-one replacement. You only need this tool to be successful. Kartra replaces landing page software like Clickfunnels, Instapage, and Leadpages.
You don't need Infusionsoft Kartra has a more robust email system. You need countdown timers for your pages, no need to go buy Deadline Funnels Kartra has countdown timers.
Do you need a live chat widget on your site and help desk? Yes, Kartra has it. Kartra has everything you need to get going. The starter plan price is 99 a month and you get all these features and more.
With most companies with their starter package, you don't get everything. For example, with Clickfunnels you have to go up to their 297-a-month package to get their email software. Kartra gives you everything you need in their 99 starter package. They hold nothing back.
#9 Kartra's live's chat and help desk
Sometimes your customers will want to talk to you as an actual live person. Kartra support has a built-in live chat feature you can put on your website.
This will increase conversions even if someone doesn't use the live chat. The live chat will put your customers at ease knowing that they can reach out to a real person if they have a question or concern.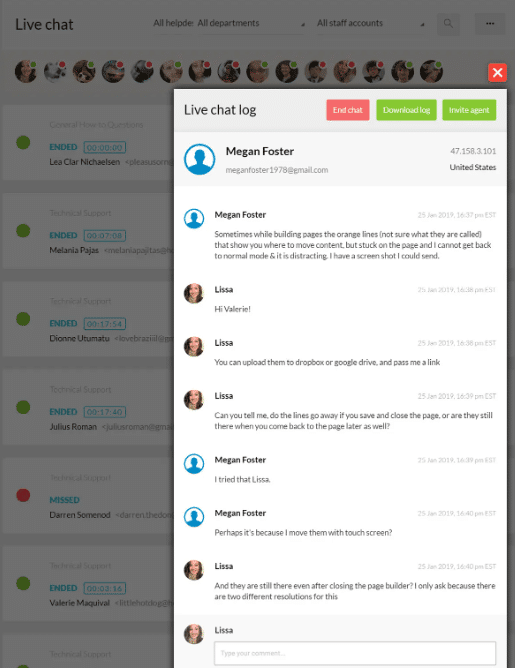 Kartra helpdesk has a help desk with a fully built back end to manage all of your support questions. The best part is when a customer sends in a ticket you will see their history and all the previous transactions you had with that customer. You can see how many emails you sent them, which ones they opened. You can see what purchases they made etc. all within a quick glance.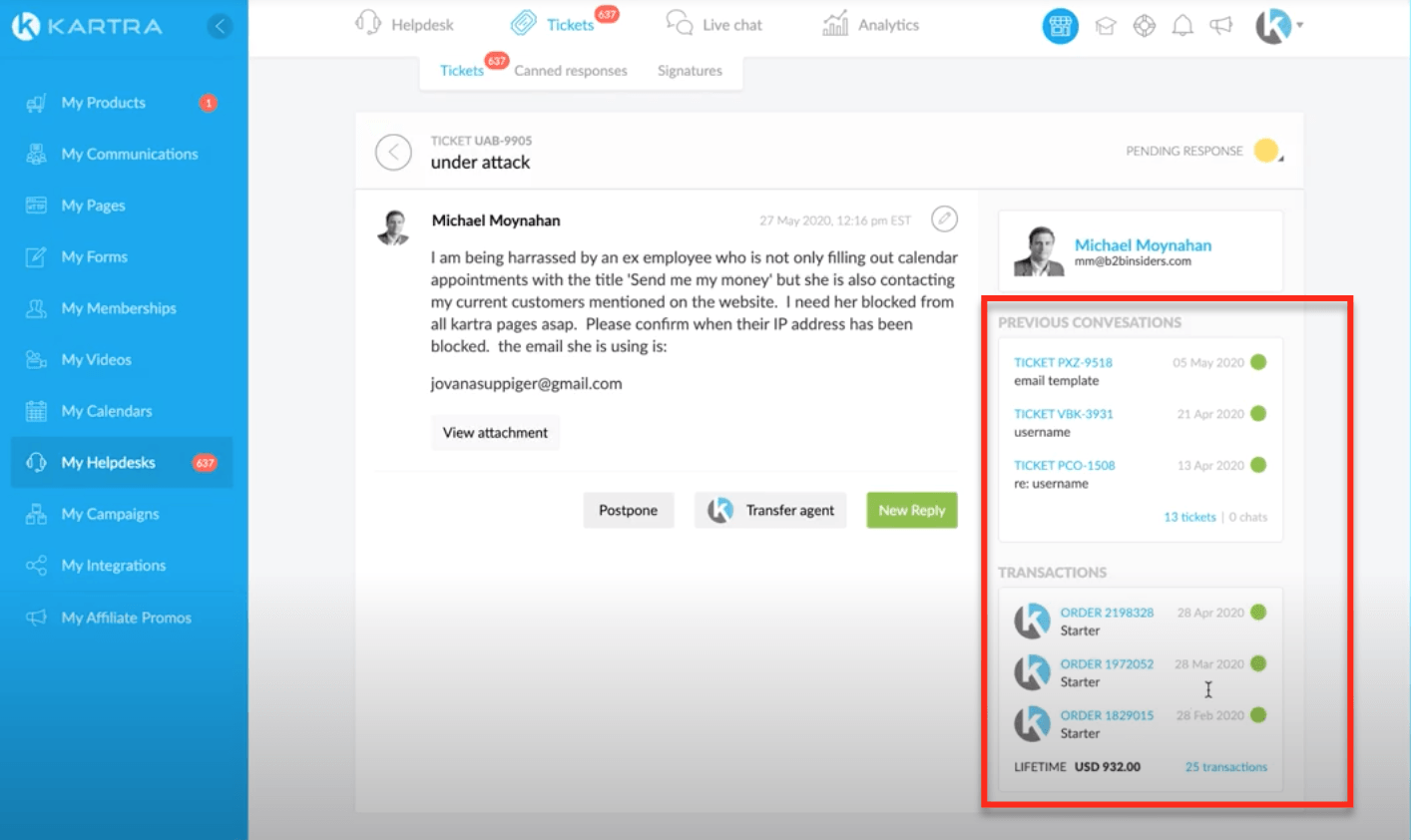 This will help you quickly help your customers cause you will have the full picture of your customer's situation.
#10 Kartra Membership Site
If you have a digital product or an online course, yes you guessed it you can have it on Kartra. If you have a monthly membership and your customer's payment doesn't go through, their membership is revoked until they pay.
They will get an email telling them this and how to pay their bill. This happens automatically in the background. There is nothing for you to do.
Kartra's membership site platform is beautiful and professional. There are a couple of layouts you can have right out the box when you setup your online course inside the membership portal. I went with the three-column layout.
Video hosting is great as well. No need for any other video hosting platforms.
Also, there will be gamification and quizzes added. Kartra truly has the best membership site platform.
Also, when your customer signs up, Kartra will automatically send them a username and password. Since Kartra has amazing tracking, you can know when customers have watched certain videos.
After a certain video they watch you can send your customer an email telling them congratulations, you made it this far or you are almost done with training, etc.
#11 Kartra Checkout Pages
This should be higher on the list and its importance is always overlooked. Karta has its own built-in shopping cart. This is huge because most small businesses use a third-party shopping cart provider when their customer makes a purchase. This causes problems.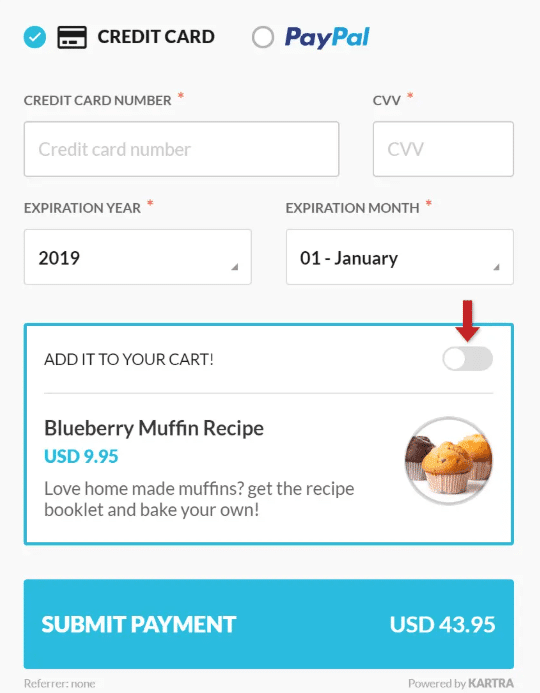 The first problem is tracking. When someone leaves your site and goes to another site, your tracking is lost and broken. Most of the time these 3rd party shopping carts won't let you put your Google analytics and Facebook and Google Pixels on their pages. If you know what you're doing, you can do cross domain tracking with Google Tag Manager, but even then tracking is lost.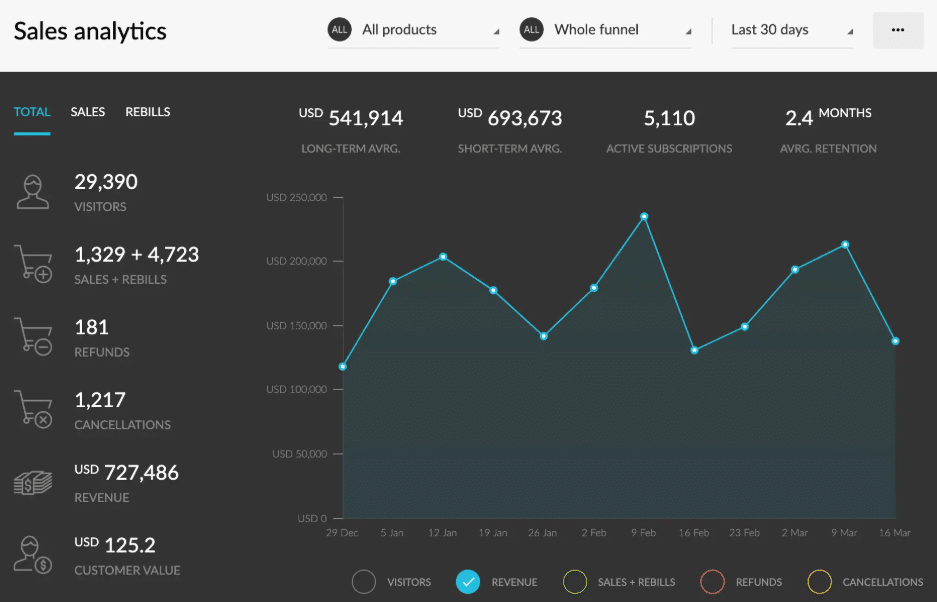 This causes tracking problems, and it's hard to tell what is working. With Kartra Checkout, this is not a problem. You can track everything because it's housed under one roof. If someone goes to your checkout page and doesn't buy, you can send them an email with a coupon enticing them to make a purchase.

#12

Kartra API
Some of you might have software that you just can't let go. Well, Kartra integrates with other software. With Kartra's API you can connect your software to Kartra. Also, Kartra has native integrations to some of the most popular software out there. Kartra integrates natively with companies like Paypal, stripe, and Google Calendar. Kartra Mail integrates with the top mail providers. Kartra integrations are constantly growing.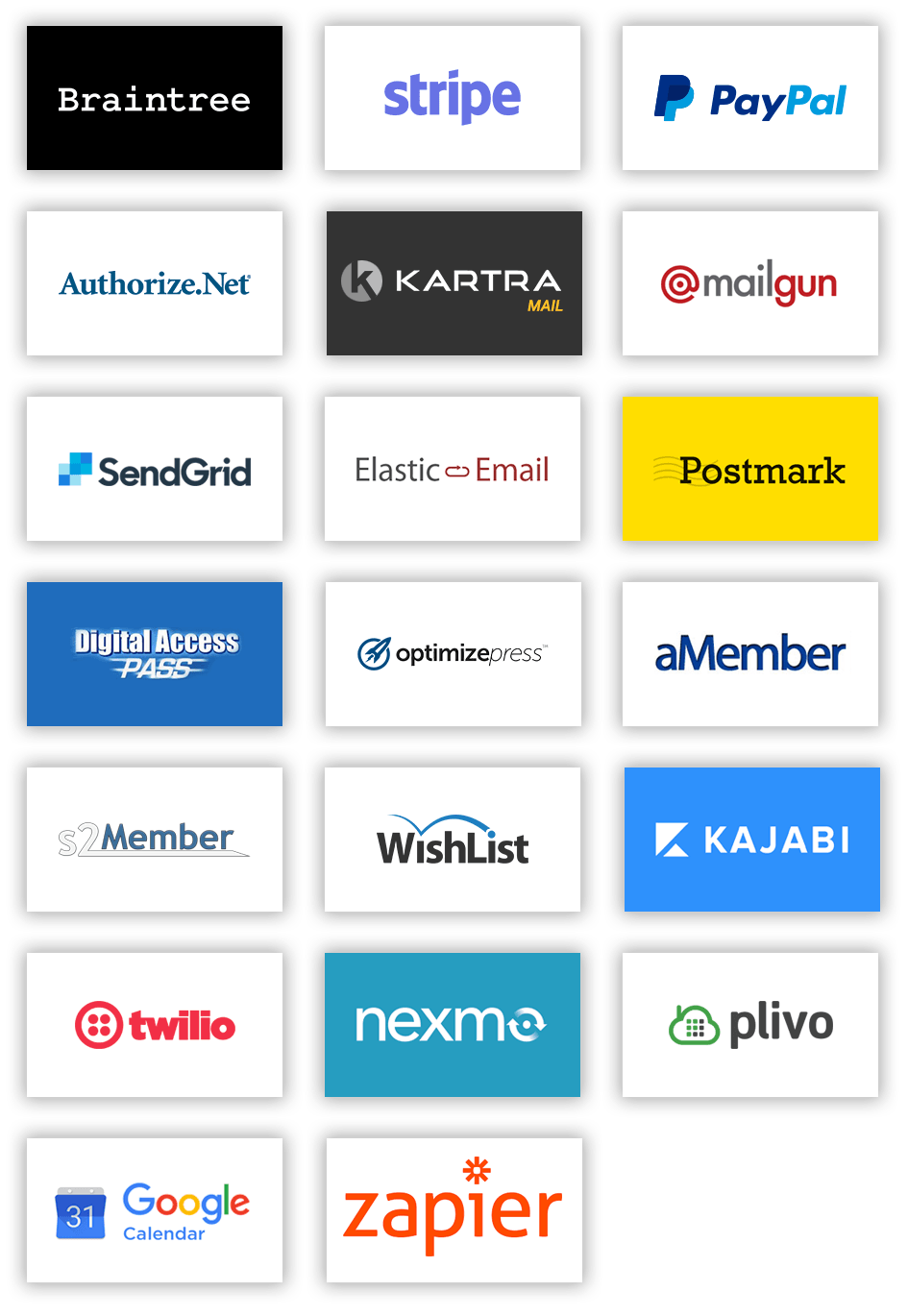 For example, let's say you use Google Calendar for your business. You don't want to stop using Google Calendar because Kartra has a calendar. Well with Kartra API you can have your cake and eat it too. You can use the Kartra calendar with all the fancy tracking and with Kartra API all your appointments will show up on your Google Calendar. Two clicks and it will all be set up.
#13 Kartra Video
With the Kartra video, you don't need services like Wistia or Vimeo. You can host all your videos on Kartra. Hosting all your videos on Kartra gives you amazing control. You can customize the video and make it your own. You can add your own branding and auto controls. There is nothing you can't do with the Kartra video.
The cool thing with Kartra video and analytics is that you can tag users as they watch. Maybe you want to send an email to someone who only watched 50% of your video. Maybe they haven't seen your offer yet you can send them an email to continue watching the video.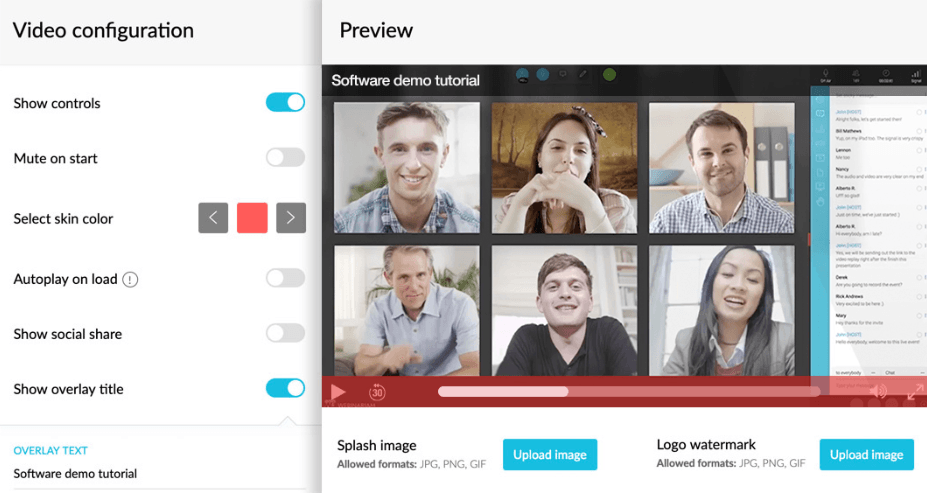 Another idea is maybe you promised your audience something at the end if they stick around and watch the whole video. You can tag someone who has watched the whole video or what percentage of the video they need to get whatever they promised.
The videos play beautifully on all devices. Another great thing is timed opt-in forms. You can have a pop up at the end middle or beginning of the video to capture an email. This is a great way to capture emails.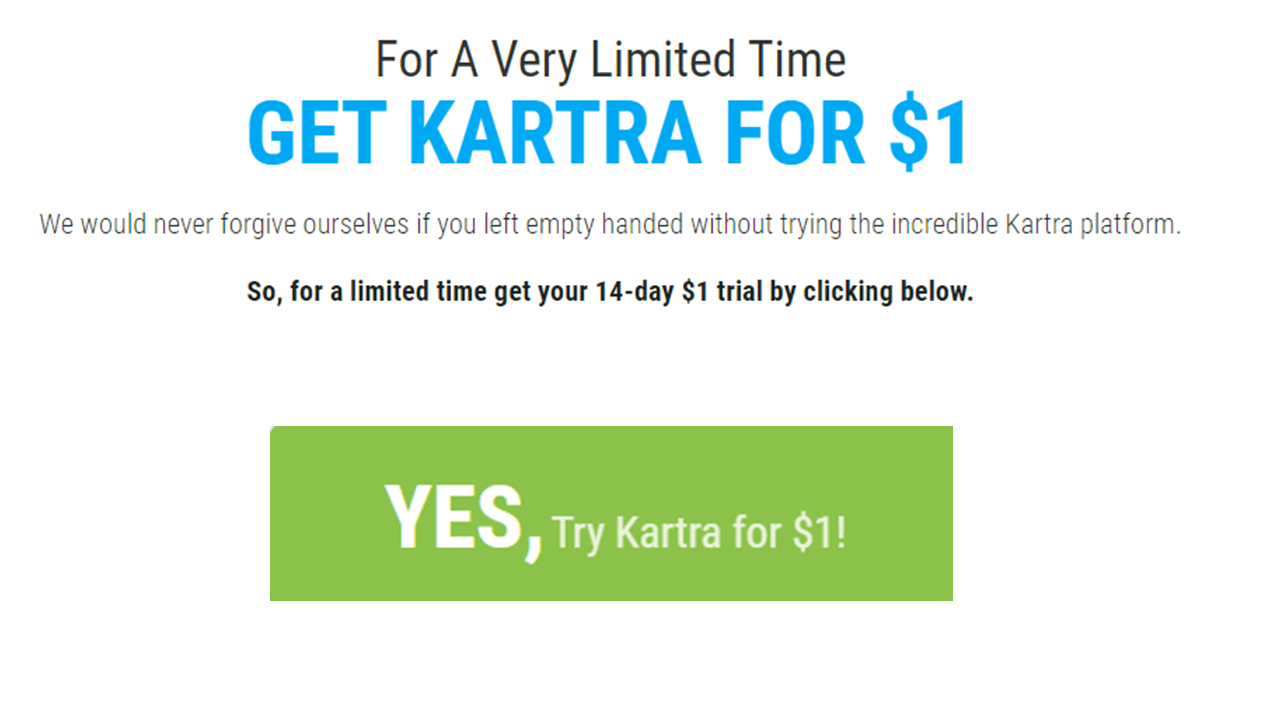 #14 Kartra Forms
With Kartra forms you can do some cool things to entice people on your website to opt into your email list. Most businesses have one form on the right side hoping people will opt in but most people are blind by this and just ignore the form.
With Kartra you can have your forms slide into your website to get your customer's attention to take action. The form slides in from the left.
You can also have a form pop up from the bottom-right corner. It's a subtle, less intrusive way to get your customers to opt-in into your email list.

Another way is to have a box pop up on the whole page. Your user has to opt-in or click the X in the corner to proceed. This will get your potential customer's attention. You have this pop-up timed. You can have it when someone lands on your page or when someone is about to leave your website. This is great because if someone is leaving your site sometimes you can entice them to opt in onto your list.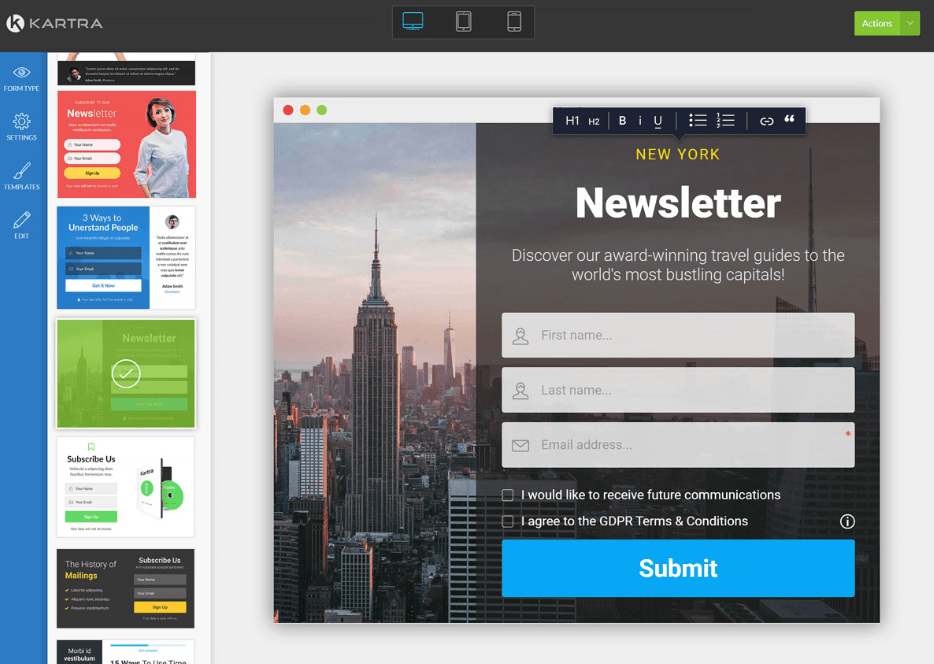 All these methods have been tried and tested. They just work and help grow your list. And with Kartra you have them all at your disposal.
#15 Kartra Campaigns
With Kartra campaigns you create an automated marketing funnel that will help grow your business. Unlike most other software companies
Kartra is more than a page builder. Kartra Funnel has everything needed to complete your whole funnel and everything is interconnected.

You can do some cool advanced stuff that is almost impossible to do or very hard to do technically with any other marketing platform. With Kartra platform we can achieve this with two clicks.
#16 Done for you Campaigns
If you don't want to start from scratch and you want to get something up and working quickly Kartra has done for you campaigns. These campaigns are some of the most tested funnels in the industry and they just work.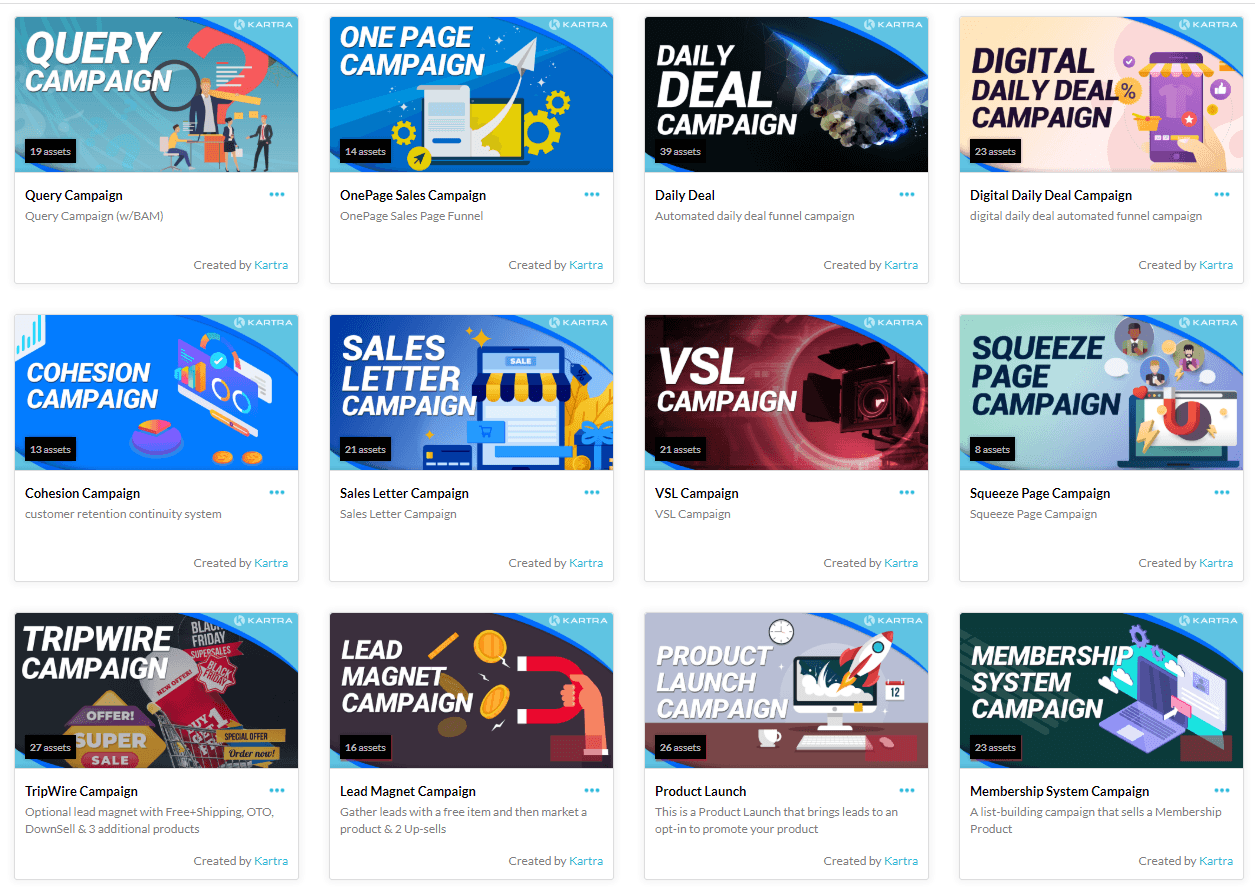 All you have to do is add your branding change the copy on the pages the landing pages and emails and you are ready to go. This is a great way to dip your toe into Kartra because you know the campaign is set up correctly and everything is working.
You can have something up and ready to go inside of an hour. Kartra is a push button for real. Once you get the hang of Kartra, you will love it.
#17 Kartra Review: Behavioral Adaptive Marketing
Once you get everything set up, you can use Behavioral Adaptive Marketing to increase conversions. If you didn't have Kartra, you would need to be a technical wiz to achieve this level of marketing.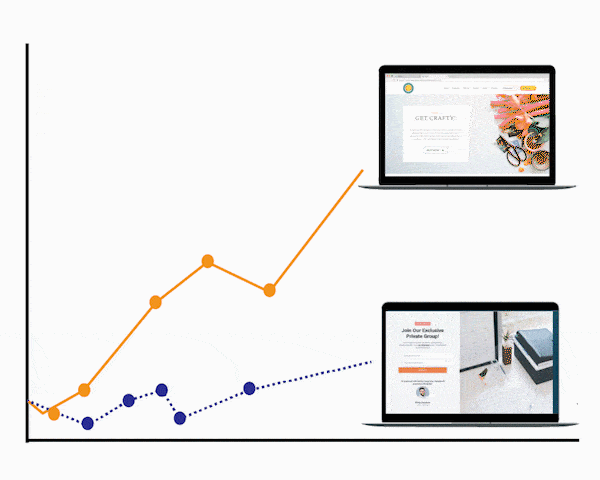 With Behavioral Adaptive Marketing (BAM) the opportunities are endless. With BAM you can customize copy videos, and even design depending on who is visiting your webpage. You don't need to be a programmer to do this. You can set this up with the click of a mouse.
You can create unique experiences for all your customers depending on their previous actions.
#18 Kartra Affiliate Management System
Kartra has a robust affiliate marketing management system. If you want to entice people to refer potential customers to your small business, you can do it with Kartra's Affiliate marketing management system.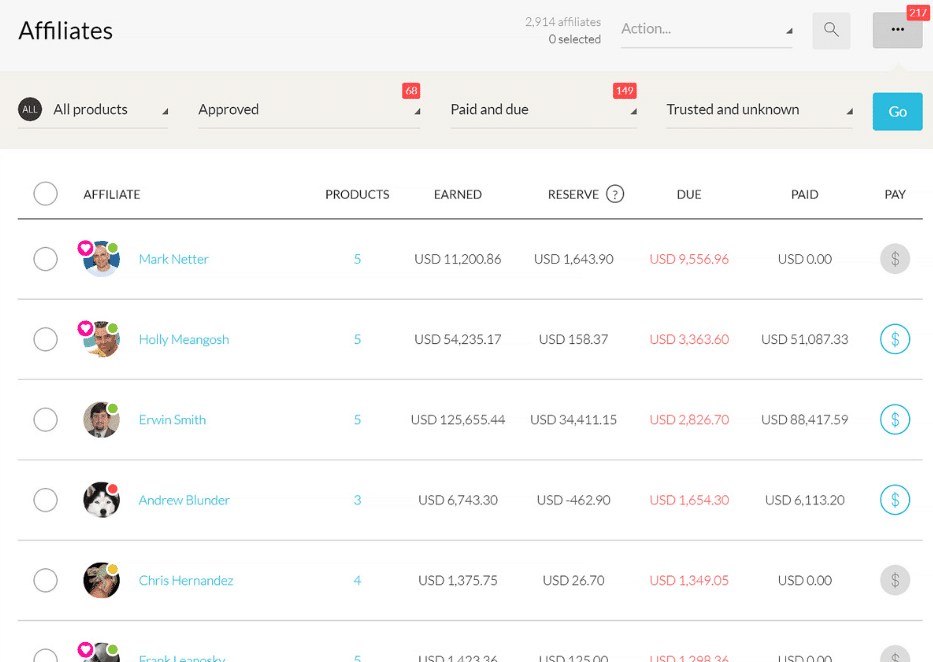 With Kartra you will know how much to pay your affiliates and when. Everything will be tracked. There is nothing to do once everything is set up.
You set the rules. You set commissions based on product by product or percentages it is up to you. You can control how and when your affiliates get paid by having payment milestones. You can set your affiliates to get paid only when they reach a certain milestone or they have to make a minimum amount in affiliate sales.
You can review payments before they go out or have them automatically paid. It is totally up to you.
You can build custom landing pages for your affiliates to use to promote your business. You can control the narrative and help them succeed.
You can set multiple commission tiers for your affiliates. Let's say you have an affiliate that is bringing you more business than any other affiliate. You can set their rate higher to keep them happy and still keep everyone else at the base rate you are paying.
Kartra Affiliates is powered by Kartra Analytics so you know what is going on at every step of the way. Did I mention I love Kartra?
#19 Kartra Pricing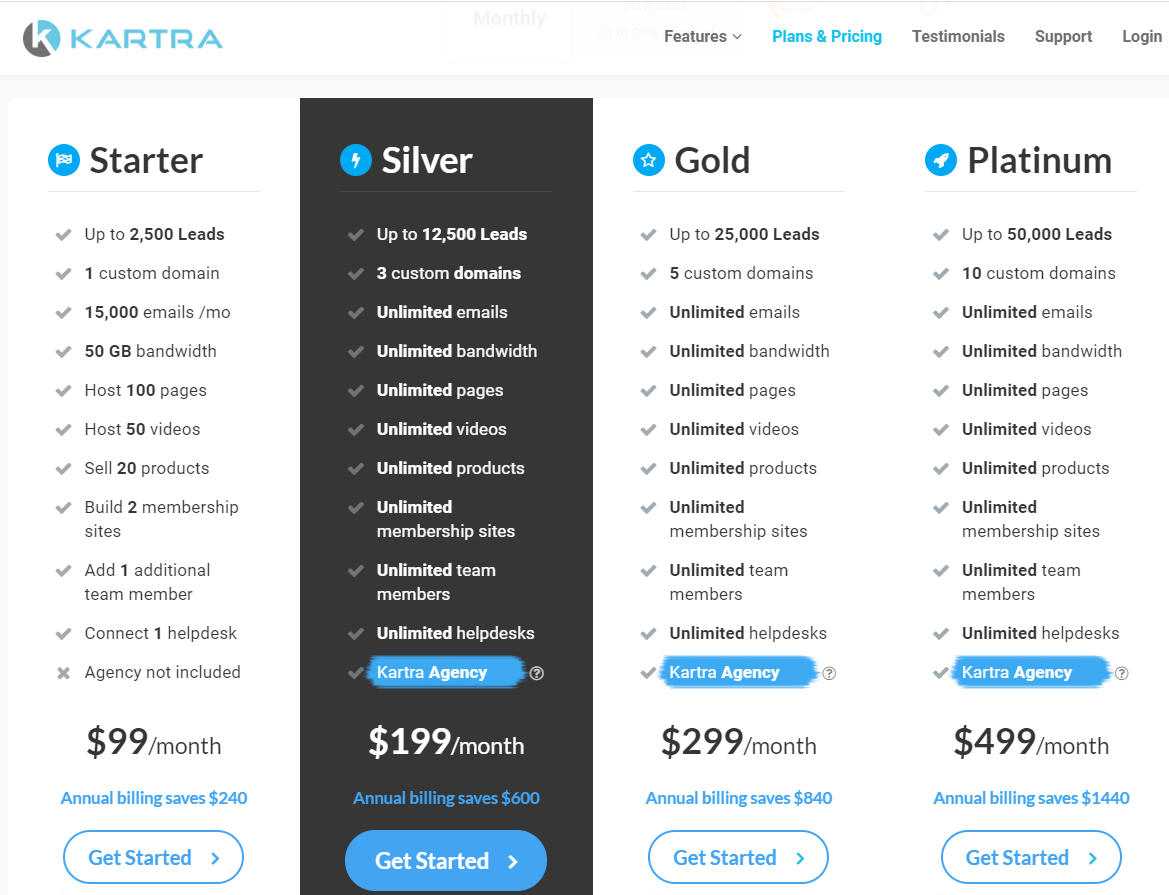 The Kartra pricing plan is pretty straightforward. The sales funnel software starts at 99 dollars a month. And you get everything at that price. It is not watered either. You get every feature Kartra offers except Katra Agency at that price point.
The Kartra plan is the best in internet marketing right now. You can't beat it. There is even a kartra trial for 1 dollar for 14 days to take it for a test drive. What are you waiting for?
If you pay for for the year the you get 25% off each package. So the starter package would be $79 dollars a month. A Landing page builder costs more than that. Get your Kartra account Today!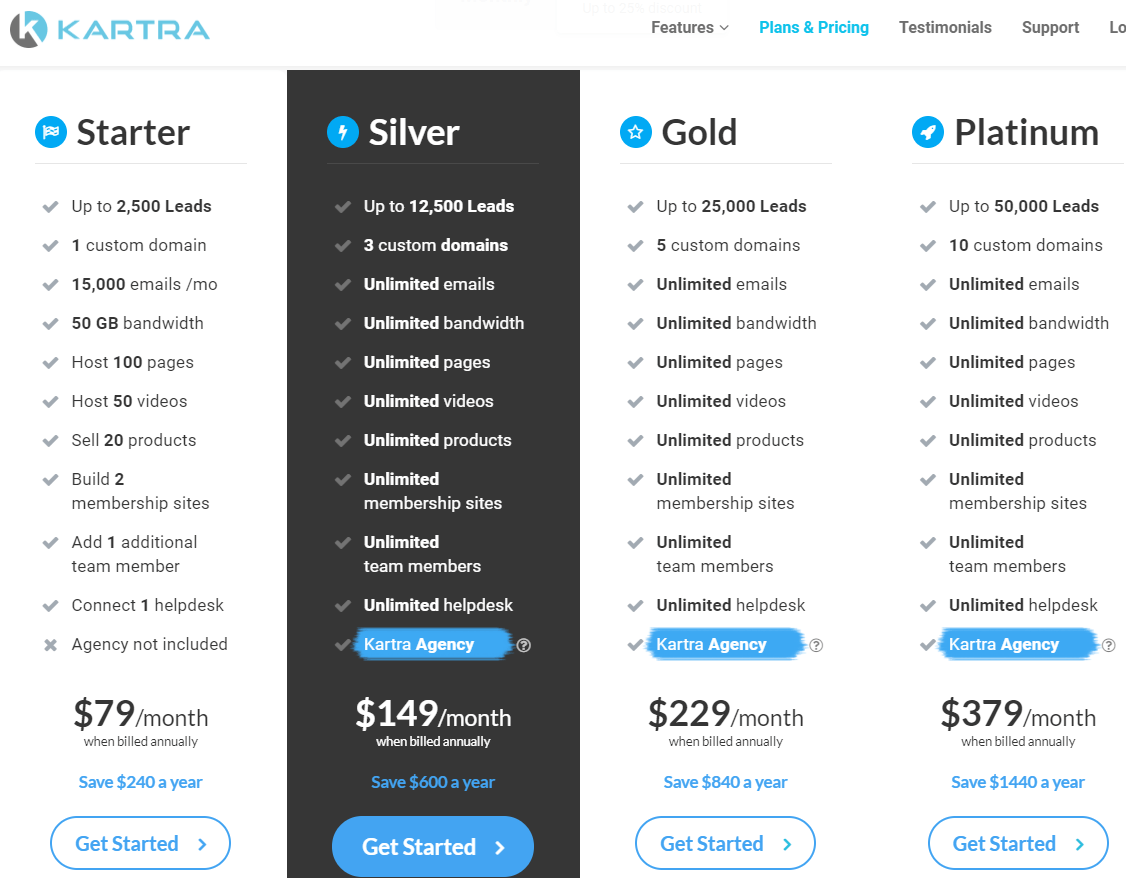 #20 Customer Support
Kartra has the best customer support around. Not only can you get quick answers to your questions, but the Kartra community is also so strong. Kartra has a very strong Facebook group and weekly calls where you can get help. If you have any questions about Kartra Feature I promise you can get an answer quickly. Whether you have a question about split testing or a payment gateway customer support has you covered. If you like step-by-step instructions Kartra tutorial is where it is at. Kartra has step-by-step instructions for everything you need.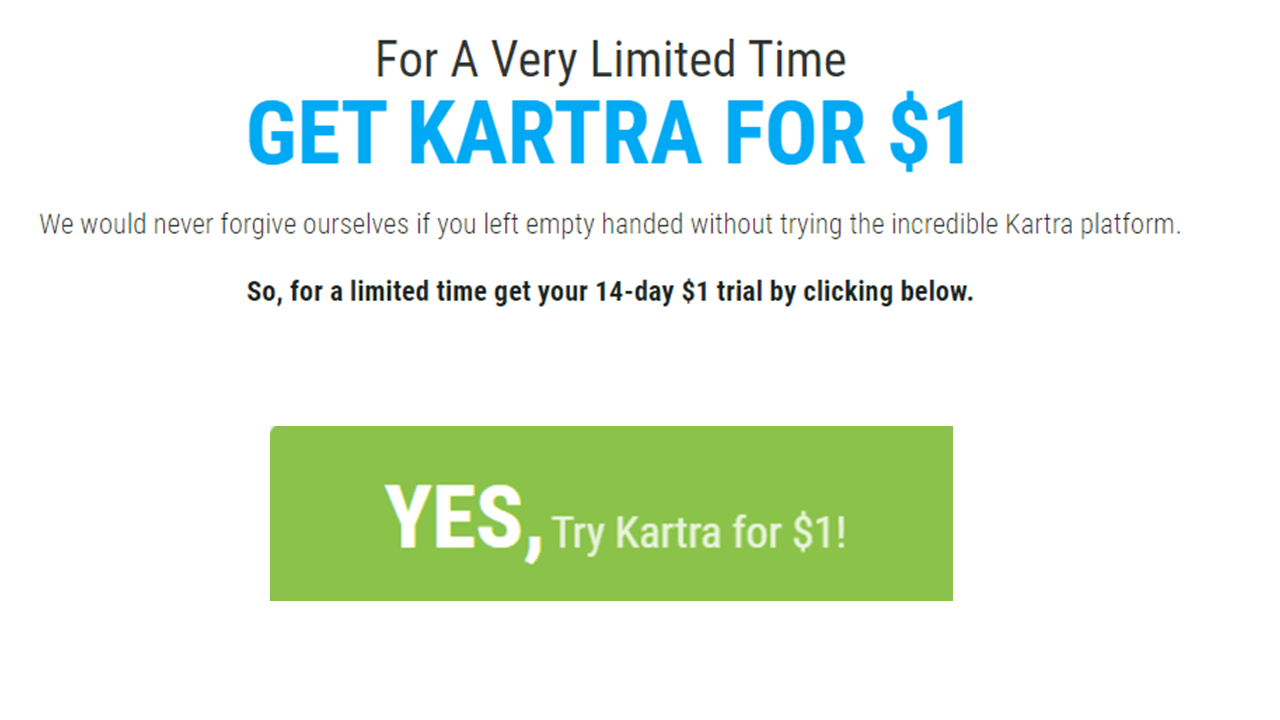 If you have read this Kartra review this far, I hope you understand that Kartra is more than just a tool. It's a complete system to run your business. This tool will free up your time but also help your business grow with systems in place running in the background.
You won't have to think about marketing your business because Kartra will do it for you in the background on autopilot. I hope this article was helpful. Please comment below if you have any comments or questions. If you're running an agency and handle multiple businesses check out our review on Go High Level.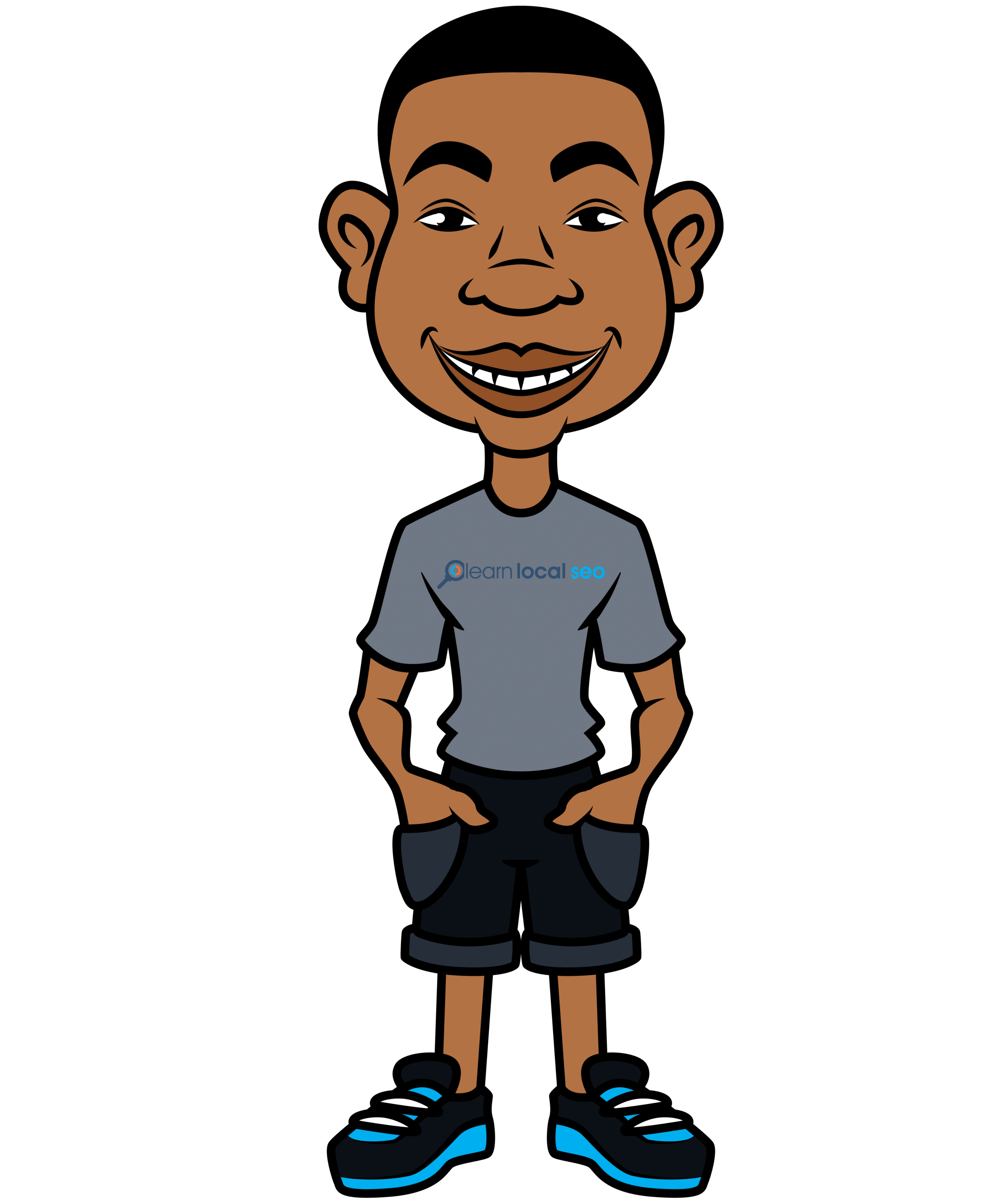 Antoine is a Local Seo expert that has personally optimized over 5,000 Google My Business listings.  With over 15 years of experience he has created the 3F Flywheel Formula for local businesses.  Antoine has worked as a Local Seo Director for one of the largest Fortune 500 digital marketing agencies. Before Antoine was in digital marketing he played professional baseball for the Chicago Cubs.  Antoine lives in southern California and writes about local seo on his blog. LearnLocalSeo.com