How I got into Local SEO
My name is Antoine and this is my blog.
I bought learnlocalseo.com back in 2016 because I wanted to help small businesses get customers with Google.
There is so much stuff out there from the Gurus stating that SEO is hard and impossible and that you need to hire a professional or an agency to help you be successful. I don't believe that one bit.
Local SEO is not hard. It is a bunch of steps like a recipe. If you can follow the steps you will have success.
Like I always say, if you can send an email I can teach you how to do local SEO for your business.
So here is my story of how I got into digital marketing and local SEO.
1998 – My First Check from the internet
I remember it like it was yesterday. I was checking the mailbox every day and it finally came. My check for $26.43 from alladvantage.com.

This company would pay you 50 cents per hour to have a banner at the bottom of your web browser. The banner would show advertisements.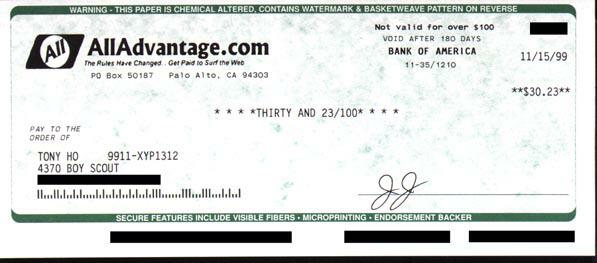 Not My Check
I opened up the check and ran into my house. My dad was in the kitchen and I slammed the check on the table.

I said see you can make money from the internet. Of course, he chuckled, but I was excited and hooked on the possibility of making money from the internet.
June 1998 – Drafted in the 37th round by the Detroit Tigers out of high school.
I had a pretty good high school baseball career and the Detroit Tigers drafted me in the 37th round out of highschool.




The Tigers offered me $5,000 to sign a professional contract. I turned down the offer and decided to go to college instead.
August 1998 to MAY 2000
I turned down the $5,000 dollar offer from the Detroit Tigers and took my talents to Riverside City College to play baseball. We won the state championship in 2000.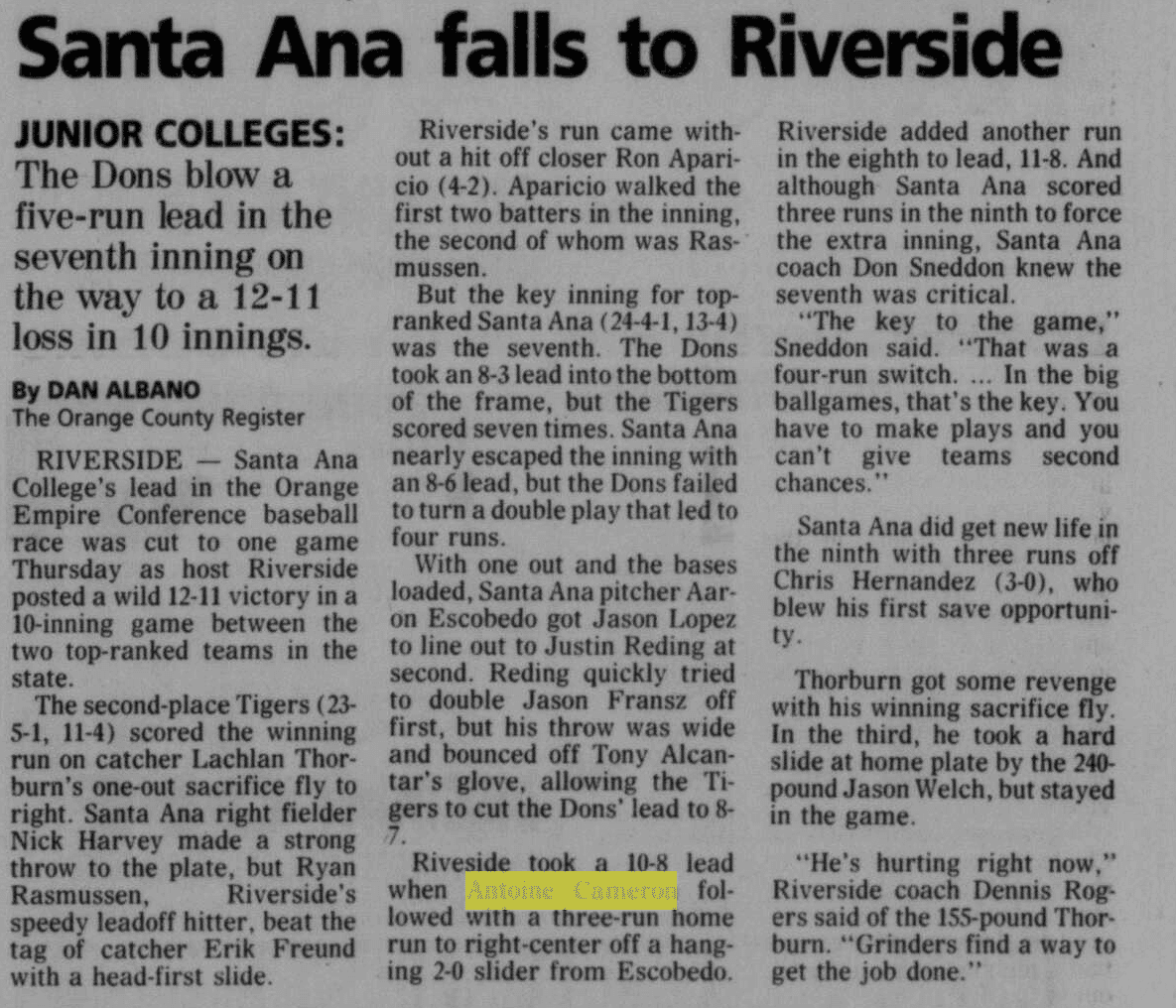 JUNE 2000 to JUNE 2003
I got drafted by the Chicago Cubs in the12th round of the 2000 draft and signed. Total compensation was $100,000.



You can check out my pro baseball stats here.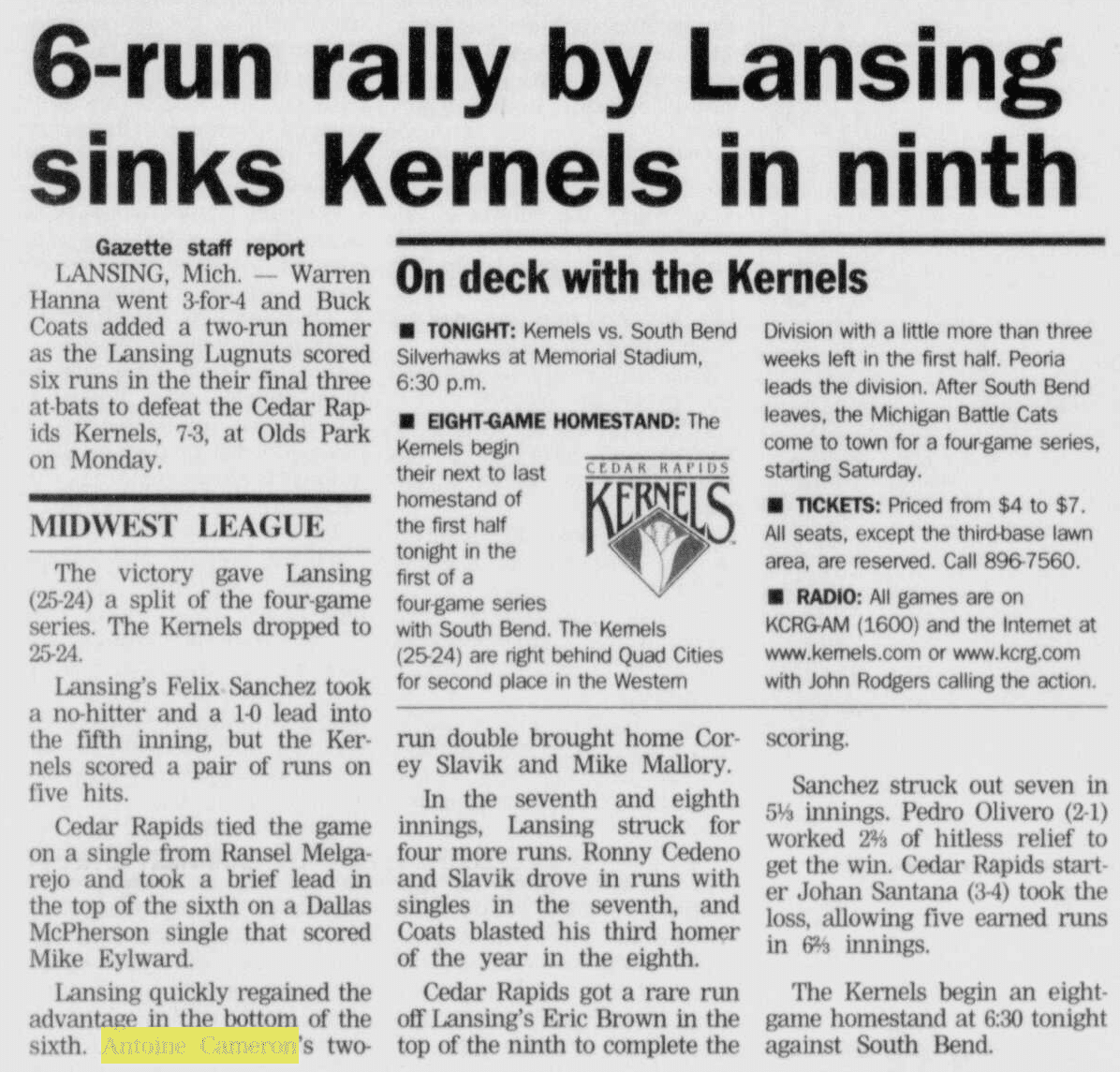 2006
My older brother was struggling to get new clients for his mobile detail car business. This new service on Google came out called Google Places. It was to help local businesses promote themselves. I signed up my brother and built him a horrible website. 5 days later his phone was ringing off the hook.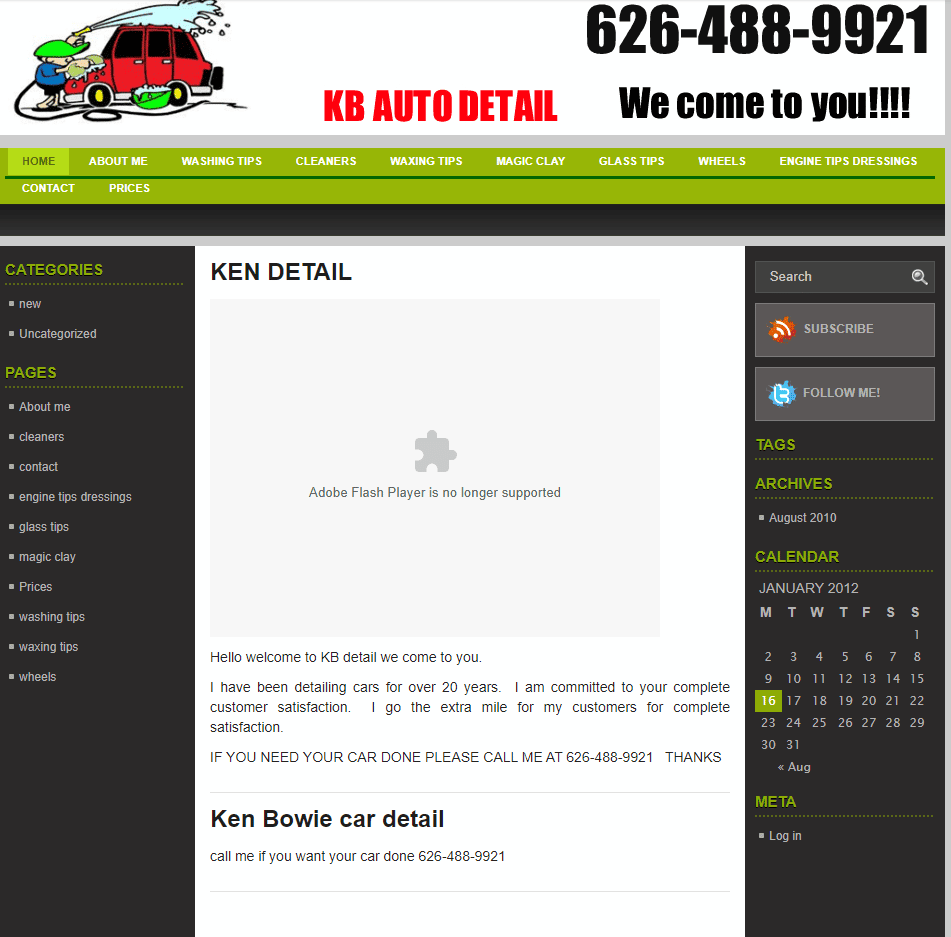 Before this, he would drive 70 miles one way to do a car wash and would have to beg past clients to let him clean their cars. Now with Google places and his website he was getting 4 to 5 calls a day. My brother was booked and every job was 3 miles from his house. It was crazy. This was the start of my local SEO journey.
2007
I started the bulk gumball vending machine route. I liked the idea of passive income and I felt that this bulk vending route wouldn't take up much of my time since I would only have to service the vending machines once a month worst case scenario. My twin brother laughed when I told him I was starting a bulk vending machine route. He said that was "Chump Change." So I named the vending company Chump Change.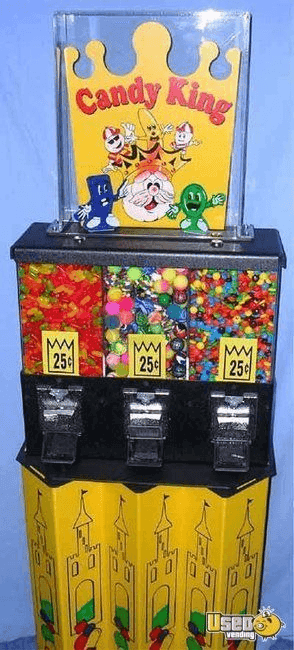 Above is a picture of the first type of machine I bought. I learned a lot with this business and it was a lot of fun.
2009
After two years of running a bulk vending route, I started a website called The-gumball-guru.com. This website was to help people that wanted to start a vending machine route. I would show them all the tips and tricks I learned along the way.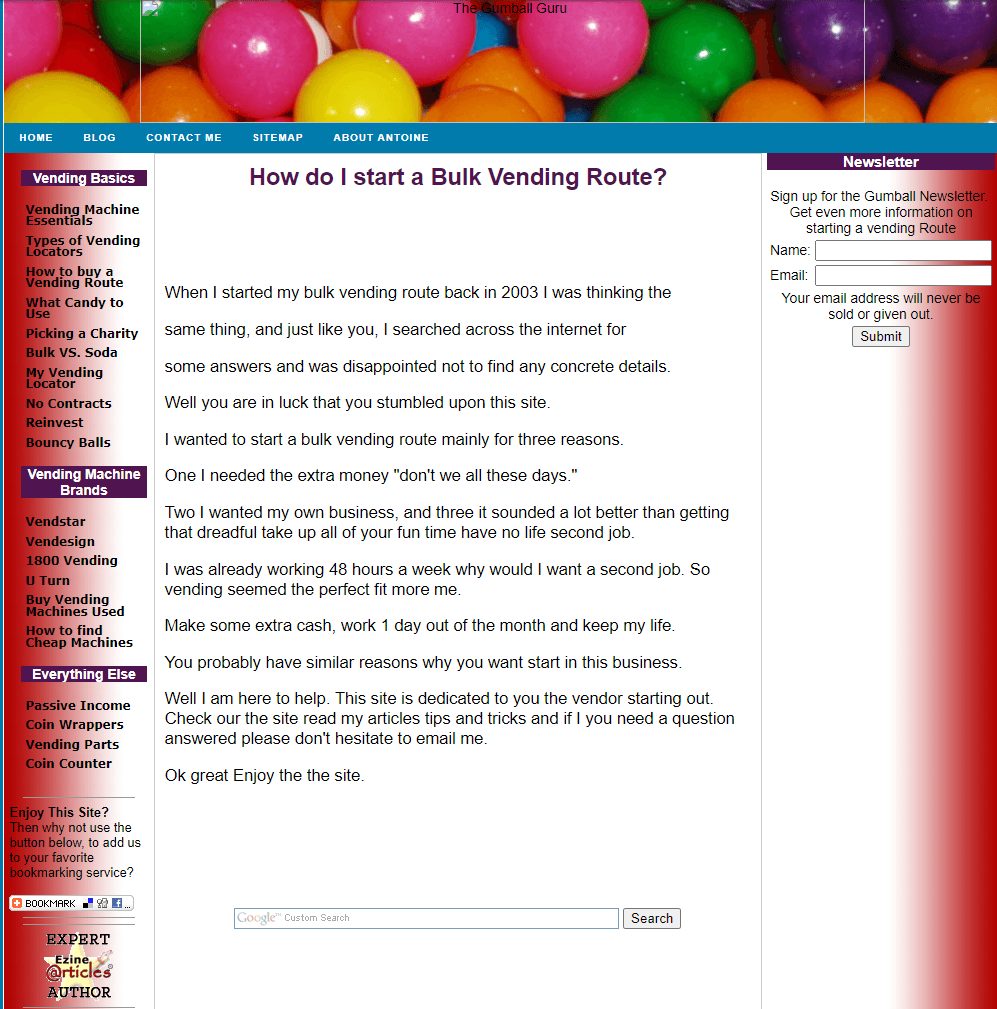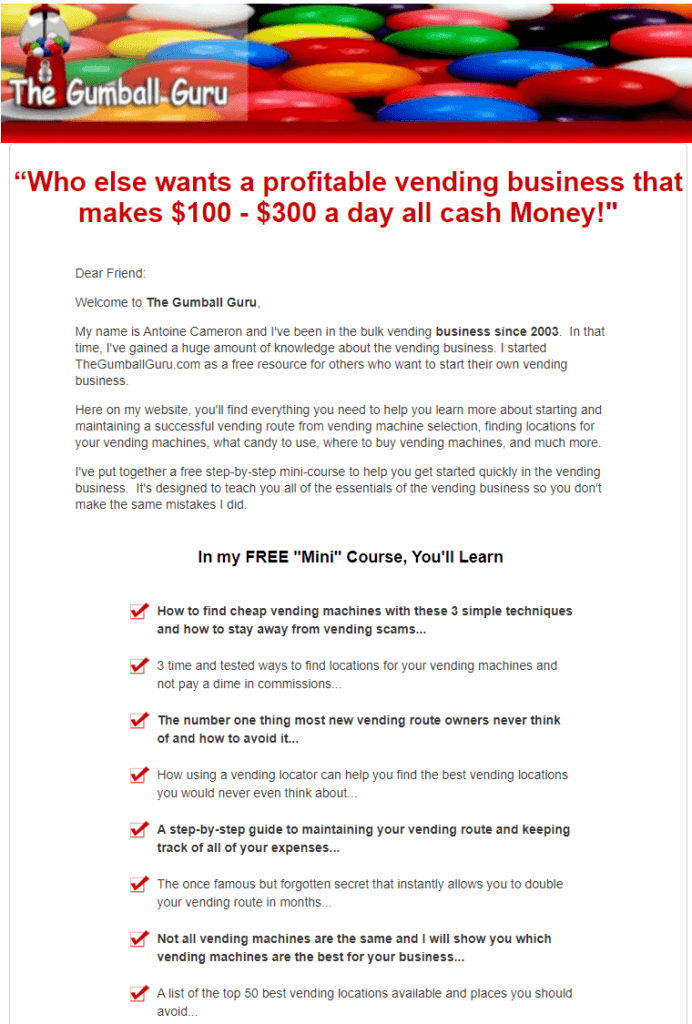 2010
After helping my brother and neighbors with their marketing I was hired as an SEO Specialist at Organize.com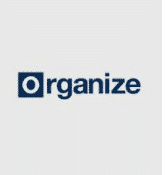 2011
Wrote a book about my bulk vending machine business. It is on Amazon.

I still get reviews and emails from people thanking me for writing this book. Here is an email from 2021.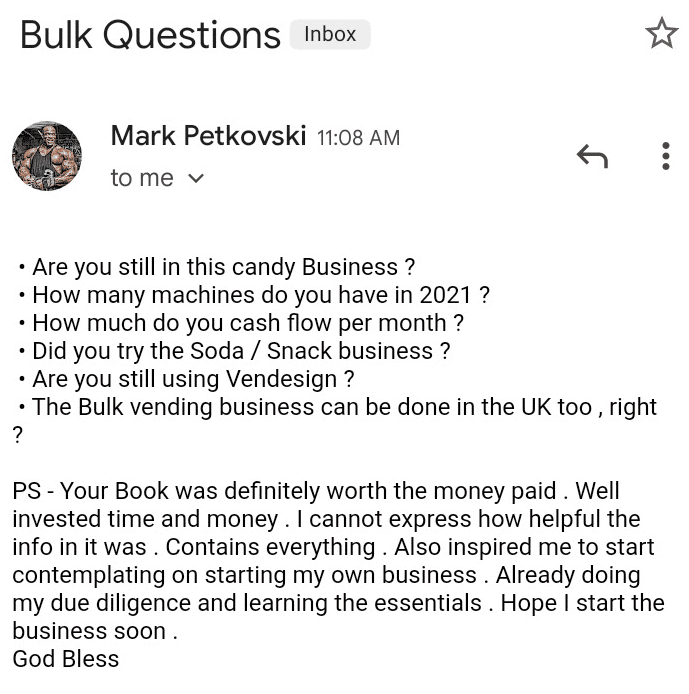 2013
Hired at Sunrise Ford. I was the first in-house digital marketer. 3 years later every Ford dealership had an in-house digital marketer.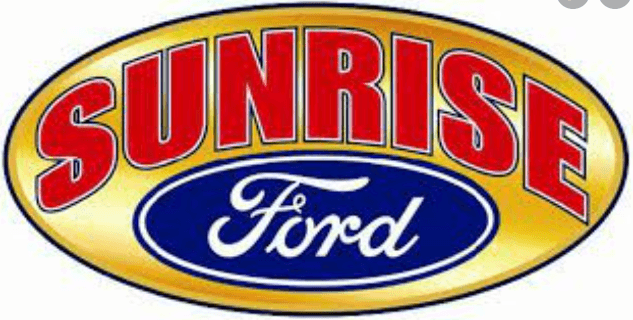 2015
Hired at Epsilon as the SEO Manager. This is where I perfected my 3F flywheel formula and nine-step system for ranking local businesses Google Business Profiles.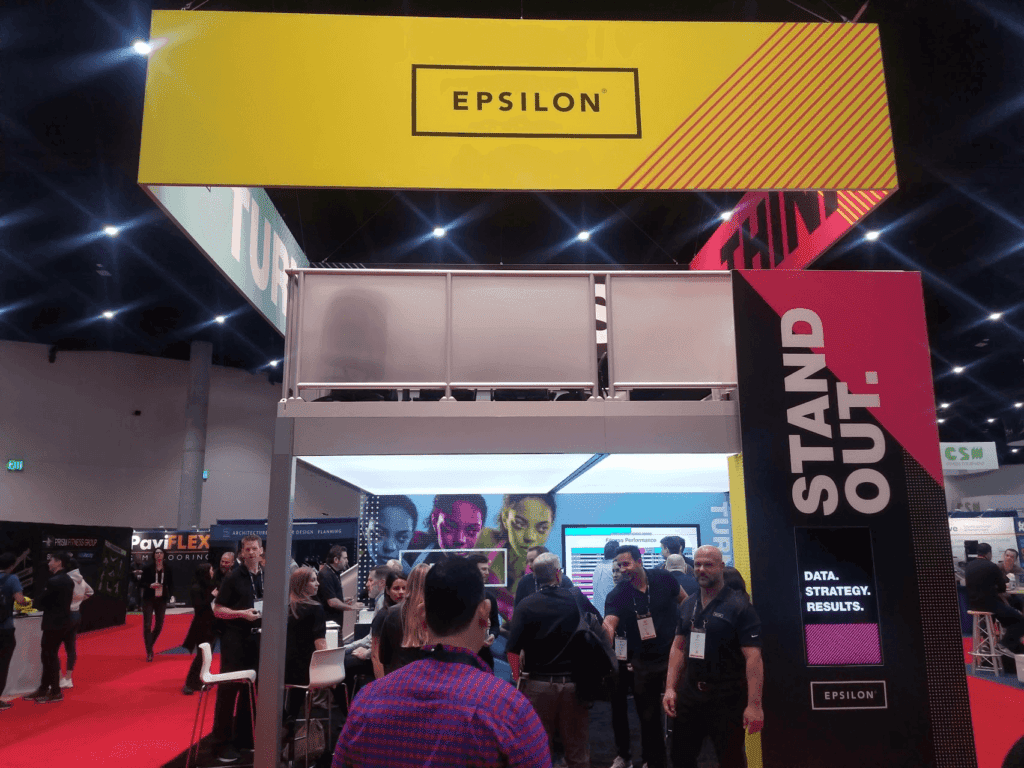 2016
Bought the domain learnlocalseo.com. I couldn't believe it was available. It would be years before I wrote any meaningful content on the blog.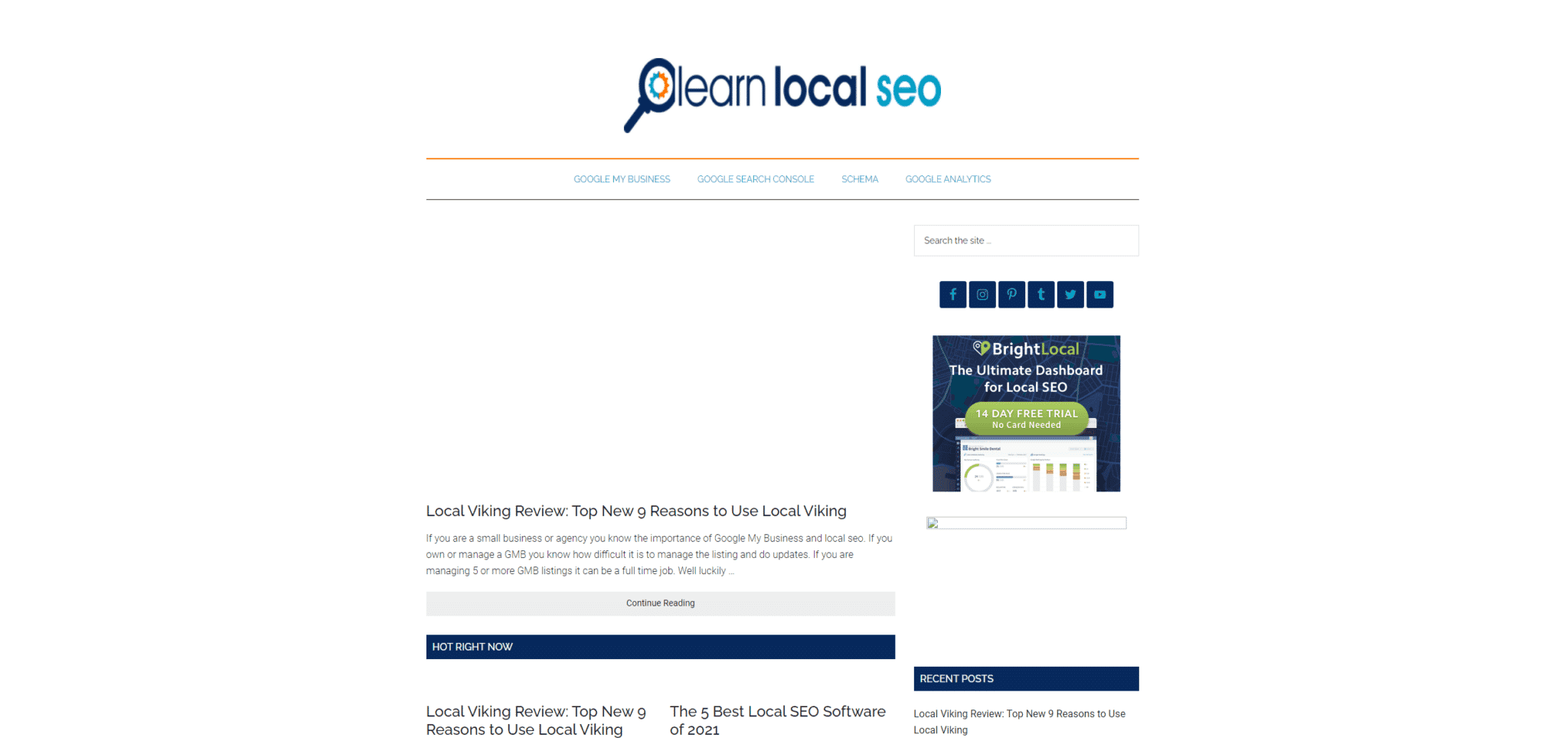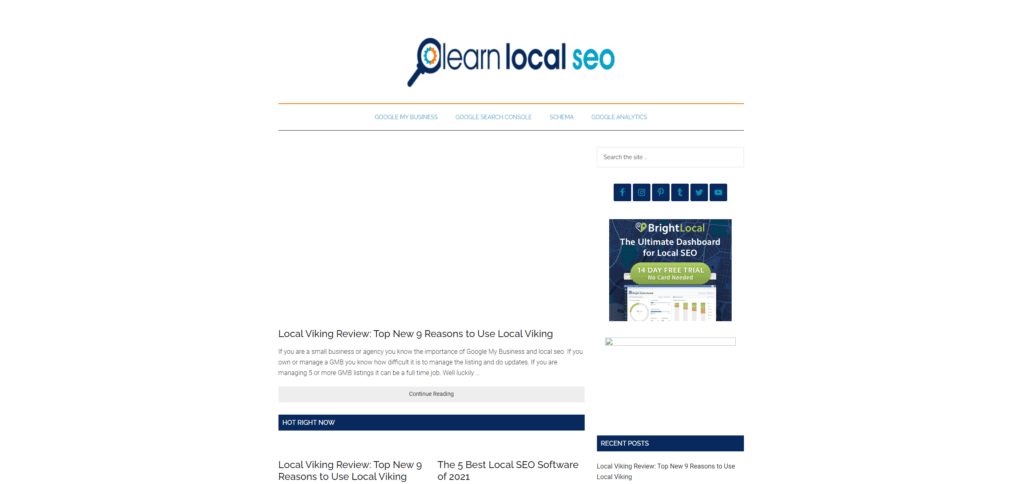 2021
Finally launched my course The 3F Flywheel Formula. You can read about the launch here.